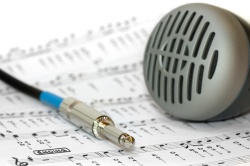 NHL Spring Festival 2011
The National Harmonica League (NHL) Spring Festival will take on 7 May 2011 at The Stables Theatre in Wavendon, Milton Keynes, 10am to 5pm, with Jam Session 8.45 to 11pm. Tickets are £26.00 each (£16.00 NHL members)
Once again, we are putting on a day of top quality workshops, with a focus on moving your diatonic harmonica playing¬†to the next level.¬†This year'Äôs workshop leaders will be the virtuosic Lee Sankey, the erudite Richard Taylor, the superbly skilled Joff Watkins,¬†the inspirational Will Greener and the¬†spaciotemporal Con O'Neill.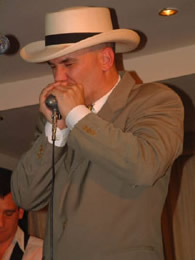 Calling all harps
The day will be topped off with another chance to jam with Giles Hedley and his band of outstanding musicians (setlist and keys available from Con O'Neill).
The main workshops will finish at 3.30pm to allow the Stables to set up its restaurant and evening show, but we will be offering some workshops (4.oopm to 5.oopm) to encourage those of you who have travelled from further afield to stick around and enjoy the evening show. For the timetable and up-to-date workshop details, visit the NHL Website.
Our 6 workshops this year will include:
Will Greener – Easy
Learn how to play Walter Horton's well known harmonica instrumental.
Richard Taylor – Whammer Jammer
Play your way through Magic Dick's electric harp instrumental and learn about power harping, vamping, tongue blocking, cupping, head rolls and blow bends. Tab will be provided. Bring a harmonica in A.
Joff Watkins – Six Positions on a C Harp
In this workshop, you will improvise and play tunes in 6 different keys on a C harp. Break out of those first 6 holes and solo in major and minor keys over the whole range of your harmonica.
Con O'Neill – The Rutbuster: 57 Varieties of Blues Harmonica Solo
Whether you are just starting out, or you have hit the famous plateau ('Äúeverything I play sounds kind of the same'ÄĚ), this workshop will push your playing in new directions. You will practically explore different approaches to improvisation, chosen by participants from a list provided by the facilitator. Bring harps in C and A (D might be handy, too).
Lee Sankey – To be confirmed
Provisional Timetable
Registration: 10:00-10:15am
Workshops 10.15 to 11:30am – TBC
Workshops 11:45 to 1.00pm – TBC
Lunch: 1:00 to 1:45pm – Sandwiches, panini and hot and cold bevearges available from the bar
Workshops 2:00 to 3:30pm – TBC
Taster Workshops: Many of you will have travelled some distance. Our workshop facilitators will be offering short bespoke sessions to take us up to dinner time.
Taster Workshops 4:00 to 4:30pm – TBC
Taster Workshops 4:30 to 5:00pm – TBC
Dinner: The restaurant will be open from 6:00 to 8:00pm
Evening Jam/Gig: Giles Hedley band – Doors Open approx 8.30 – End: 11pm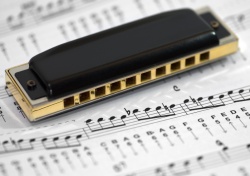 Get down with it!
We hope you can make it for another inspiring day. The Spring Festival is an important part of the NHL calendar, which now offers Harping By The Sea each February in Brighton, Spring Festival each May in Milton Keynes and the Annual Festival and Competition in Bristol each October.
For further information email Con O'Neill or Harp Surgery direct. Mobile: Con O'Neill 0790 508 7741 / Richard Taylor 07525 256954