Weekly Zoom Harmonica Workshops
TWO VERY SPECIAL GUESTS THIS WEEK!
Weds 29th July: Patricia Marcoux (Montreal, Canada) – 6pm (UK)
Our Beginners will be joined by Patricia Marcoux, live from Montreal, Canada. Patricia recently released a YouTube video called Blues Shuffle, which has greatly inspired our group. Patricia has very kindly agreed to join us, offering an insight into her music and the harmonica skills she uses in her video. Intermediate/Advanced players are very welcome to tune in too. Visit Patricia Marcoux.
Video link: YouTube
Backing track: YouTube
Blues Shuffle: Tabs
Harmonica required: Key of C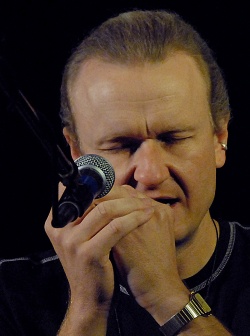 Thur 30th July: Joe Filisko (Chicago, USA) – 6pm (UK)
Our advanced players have recently been exploring how to make it to the top end of the diatonic harmonica, and what to do when you get there. Live from Chicago, USA, Joe Filisko will be here to impart his expertise in this area, with some added insight into tongue blocking at altitude. Visit Joe Filisko.
Bending insights: pdf
Harmonica required: Key of D and G
DONATIONS
Harp Surgery would like to show our collective appreciation to Patricia and Joe by forwarding your donations. Please contribute what you can by pasting the following link in your browser: paypal.me/harpsurgery
ZOOM
914-617-7410 / 058464
Beginners – Weds 6pm-7pm (UK Time)
Intermediates – Thur 6pm-7pm (UK Time)
If you don't have Zoom, click here to download it. There are also plenty of short tutorials on YouTube.