Harmonica Workshops Live and Online

From Weds 15th Sept, weekly harmonica workshops return to The Brunswick, Hove
• Beginners 6.45-7.45pm
• Intermediates 8.00-9.00pm
Entry: £10.00 per session, payable in advance by paypal.me/harpsurgery

Later this Autumn, our weekly online harmonica workshops will return on Zoom
• Beginners – Details to follow
• Intermediates  – Details to follow
Entry: £10.00 per session, payable in advance by paypal.me/harpsurgery
Join our fun harmonica community
Harp Surgery's workshops are all about connecting with other harp players, sharing music, learning songs, asking questions and developing key technical skills. We do blues of course, but we also explore a wide range of musical styles with a reasonable splash of music theory. We're here to offer up solutions to your specific developmental needs during our group sessions, but you can also book 1:1 coaching if you wish to fast track your learning.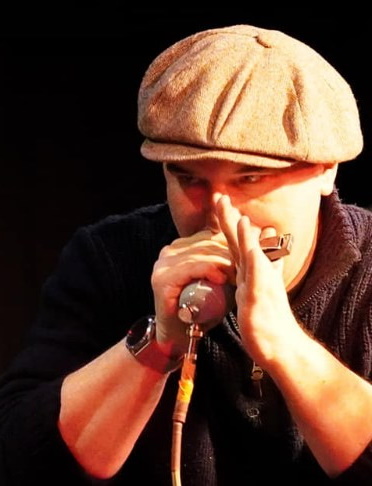 Attendee Feedback 
"You just helped me find my first overdraw!" Azza, UK
"Thanks for a fantastic workshop." Mary Beth, US
"It's been a joy sharing in a harmonica experience with you." Maurice, US
"Sessions are thoroughly inspiring".  Ron, Canada
"They are great sessions." Roy, UK
"Thank you for sharing all of your expertise with such enthusiasm and humour. It is a wonderful opportunity for beginner and experienced harp players!" Stan, Canada
Entry fee
It takes time to prepare and organise each workshop and we are sure you will enjoy the experience. Our 1 hour workshop fee is a very reasonable £10.00 GBP / $14.00 USD / €12.00 EUR payable in advance . Simply type paypal.me/harpsurgery into your browser and have a credit/debit card details ready.
GENERAL RESOURCES
•  Harmonica Layout – Map
•  Octaving Layout – Map
•  Articulation Map – Diagram
•  Circle of Fifths – Diagram
•  Harmonica Layout Explorer – Link
•  Virtual Piano – Link
•  Online Metronome (also available as App for mobile phones) – Link
•  Bend It Better – Link
•  Amazing Slowdowner for Windows – Link
•  Amazing Slowdowner for Mac – Link
•  Audacity – Link