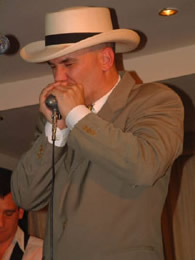 Learning the harmonica in a group is great bonding exercise. Masses of fun can be had when colleagues lose their inhibitions, energize and learn new skills together. Witness your team metamorphose into their own harmonica orchestra and master the art of playing well known tunes and effects.
Some of our underlying messages include:
It's OK to make mistakes – it's how you grow
It's OK to ask stupid questions – they save making stupid mistakes
Music is inclusive – there's a place for everyone and everything
Our strengths are diverse – no-one is best at everything
You get out what you put in – rise to the new challenge
Sometimes you just have to do it – go for it
Having fun is fun
Hi Wilf – thanks so much again for the session on Friday. It was such good fun & we really felt we achieved something new in our lives! Paula (Sainsbury's PLC)
Compared with some team building activities, investing in a small batch of harmonicas won't bend your budget. As an instrument the harmonica is very portable, it's durable and most importantly, it's got heaps of street cred! All you need to do is set aside an hour or two after work, give me a call and we'll get the team together. The harmonicas will do the rest.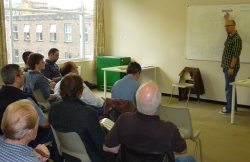 Now that you've read this, I guarantee you'll notice the voice of the harmonica more and more. It's contribution to modern music and culture is omnipresent. I defy you to survive the next seven days without hearing a harmonica on radio, CD, TV or on film.
The Beatles, Culture Club, Eurythmics, Stevie Wonder, Last Of The Summer Wine, Stella Artois, Old Grey Whistle Test, Goon Shows, Blues Brothers, Eddie Shoestring, Sesame Street – it doesn't stop. And that's just the old stuff.
Let's get in, get down and get funky.