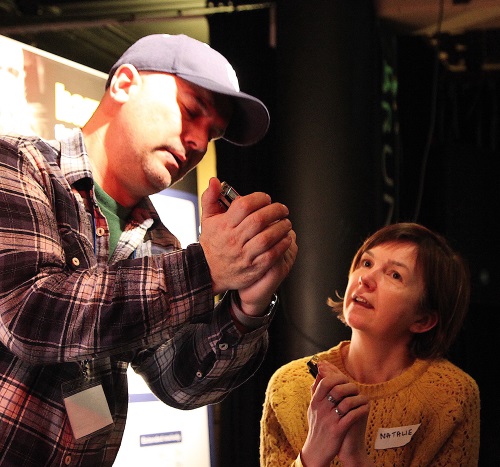 Diatonic Harmonica Tuition
Lessons are available at The Harp Surgery (Brighton & Hove, UK), or remotely via Zoom, Skype or Facetime. Email a short outline of your needs and I will contact you to arrange our first session together.
In our first session we will identify areas of your playing that will benefit from guided study, build a shortlist of pieces you'd like to learn, and set out a pathway that will take you to the next level. You will also receive a link to your Drop Box folder where your music diary, tabs, mp3s and exercises are stored for easy access wherever there is Wi-Fi.
Lessons Rates – 1:1 at the Harp Surgery, or via Zoom, Skype or Facetime
Adults:   30 mins £27.00 / 45 mins £37.00 / 60 mins £47.00
5-17 yrs: 30 mins £25.00 / 45 mins £32.50 / 60 mins £40.00
Course of 10 lessons: pay for 9 get 1 free
Payment
Payment is in advance by Bank Transfer to R Steele-Taylor, 11-03-86, 00496262 or PayPal to paypal.me/harpsurgery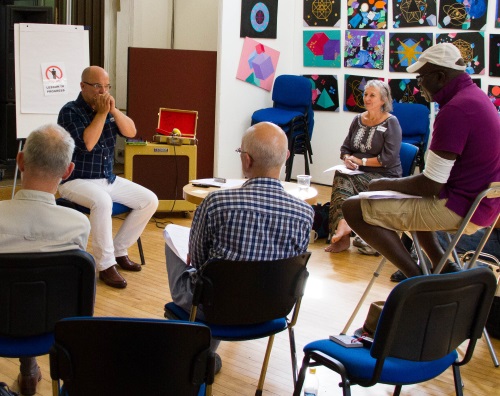 Online Lessons
Harp Surgery has tutored students online around the globe. We agree a convenient appointment and a lesson plan in advance. Once payment is transferred, we're ready to rock. We Set up a Drop Box folder afterwards with your learning materials.
Vouchers
If you would like to book a lesson as a gift for a friend or loved one, we can provide a gift voucher. Transfer your payment and we'll email your voucher to print out at home.
Buy 9 lessons, get one free
Commit to nine lessons in advance and you automatically qualify for a tenth lesson free of charge. We can set a regular lesson time, or book as we we go. Once the first lesson is taken, we should complete the course within six months to maintain progress. Courses are payable in advance. Payment is non-refundable and we ask students to check our no-show and cancellation terms.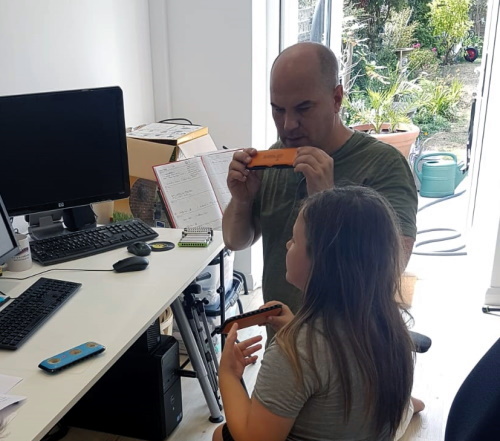 Lessons for younger players
We also provide lessons for younger players and children. Richard Taylor is Managing Director of Harp Academy, providing whole class, small group and individual harmonica teaching in schools.
Lesson structure
Our sessions will be lively, fun and tailored to your needs. Harp Surgery's pledge is that you'll leave each session knowing how to execute a new core technique or musical skill. We'll balance this with your chosen repertoire and We have tutorial books to work from if you wish.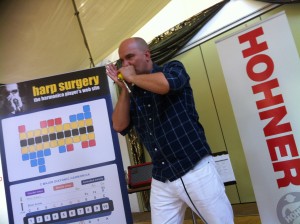 Our first session
Our first session will start with a few minutes of diagnostic work. We'll then map out key areas for development, and pick tunes and exercises to get you there. You will be given breathing and key skill-building exercises to develop as warm ups and a small amount of homework after each session. For progress you'll need time and space at home to practice uninterrupted.
Shared sessions
We regret that we don't offer shared sessions as progress often becomes asymmetrical and one student invariably gives up along the way. However, Harp Surgery does run regular online group workshops.
Progress
There are a number of core skills necessary to progress through beginner, intermediate and advanced levels. If you have a well established skill set, we can explore positional playing, overbending, musical styles and harmonica artists. We can also build your performance portfolio with tougher pieces and dip into technique on the Chromatic harmonica. 
Cancellation Policy
Cancellations must be made 48 hours in advance. Beyond this deadline the lesson fee will be forfeited for no-shows and last minute cancellations. This applies to individual pay as you go lessons, and lessons booked as part of a prepaid course. If Harp Surgery is unable to deliver a prepaid lesson, we will provide a replacement lesson or offer a refund.
About Richard Taylor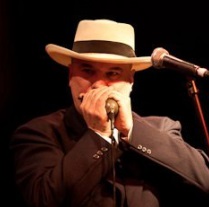 Teaching harmonica is my profession. I am the Managing Director of Harp Surgery providing harmonica learning for adults. I am also the Managing Director of Harp Academy, providing harmonica lessons in Sussex Primary Schools and Nurseries.
Each year I produce Harpin' By The Sea, the highly popular international harmonica festival. I am also Editor of the websites associated with these harmonica services. I am a Committee Member of HarmonicaUK, HTAB accredited, DBS certified and a member of the Musicians Union. In 1999 I was awarded the honour of UK National Harmonica Champion.
FREQUENTLY ASKED QUESTIONS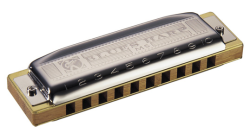 What is the diatonic harmonica?
It's the short 10 hole harmonica. Sometimes referred to as the 'blues harp', it comes in a variety of brands including Hohner, Lee Oskar, Hering, Huang, Seydel Söhne, Bushman and Suzuki.
Do you teach Chromatic harmonica?
Apart from the third position blues theory for the diatonic and chromatic note layouts, no, I don't teach Chromatic (slide or push button) harmonica. But I can refer you to a specialist who does.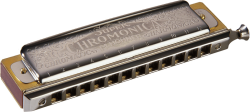 Do I need to read music?
No. As long as you have your ears, you'll do fine.
What do I need to bring?
A diatonic harmonica in the key of C, a note book and pen, any tutorial manuals you may have been using, your ears and a sense of adventure. Plus your lesson fee paid in advance.
Can my harp teacher come to me?
Not in person I'm afraid. I'd have to charge extra and all the stuff we need is here at the Harp Surgery. But we can always Skype.
How often are lessons?
Most students learn on a weekly or fortnightly basis. We can also arrange ad hoc lessons and drop ins.