'And I heard a voice from heaven, as the voice of many waters, and as the voice of a great thunder: and I heard the voice of harpers harping with their harps.' Revelation 14:2
____________________________________________________________________
Being for the Benefit of Mr Kite (Beatles)
It's well known that John Lennon played harmonica on many of the Beatles' early hits. Recorded in 1967 for the Sgt. Pepper album, Mr Kite actually features two harmonica parts. John Lennon played the Hohner 265 Bass, which was more recently replaced by the Hohner 58 Bass  with an acrylic comb. George Harrison played the Hohner 267 , or 48-chord harmonica.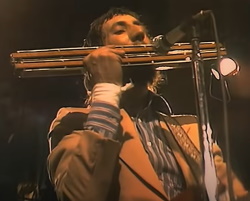 Join Together (The Who)
The 1972 hit opens with a repeated jaws-harp riff, redolent of the Moog Synthesizer intro to Won't Get Fooled Again released a year earlier. As the early section of the track progresses, we hear the unmistakable sound of a mid to high register harmonica. Further on still, we catch the low drone of what sounds like a bass harmonica. Some reviews credit Roger Daltrey as playing harmonica on the track, however the truth is probably that John Entwistle was the player, and it was Hohner 48 a chord harmonica throughout. A video performance shows various band members playing the jaws-harp and harmonica, but this may have been purely for visual effect. Who played that? Apparently so.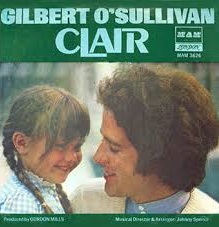 Clair (Gilbert O'Sullivan)
Clair was a hit in the UK in 1972. It was written by Gilbert O'Sullivan about the young daughter of Gordon Mills, his manager. Midway through the song, the key modulates up to Bb from A and a solo is played on a chromatic harmonica, which returns for the outro. This was actually played by Gordon Mills, who also managed Tom Jones and Engelbert Humperdinck. Mills was quite an accomplished harp player, having competed in the Hohner championships at the Royal Albert Hall. Achieving runner-up position in the UK, he proceeded to represent his country in the European final, where he was the winner. As a result he was invited to join the Morton Fraser Harmonica Gang, but instead formed his own beat trio, The Viscounts. The lyrics to Clair were autobiographical – Uncle Ray making reference to O'Sullivan's real name before his manager changed it.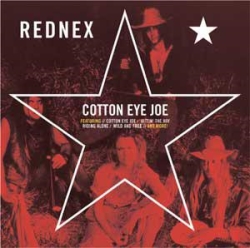 Cotton Eye Joe (Rednex)
Rednex are a 'techno-folk-bluegrass' band from Sweden, who recorded an album Sex and Violins in 1994. A version of the American folk song Cotton Eye Joe was covered on the album, complete with synth banjo. In 2002 the track was remixed and released as a dance track; it became an international hit. Thank you Sweden. Various mixes were produced, one of which was the Side To Side Mix that featured some cracking country harmonica laid down by the late, great, Terry McMillan. Terry is featured in Harp Surgery's Jesu Joy post.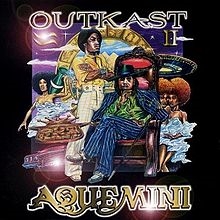 Rosa Parks (OutKast)
Rosa Parks was a released by hip-hop outfit OutKast in 1998. It comes from their album Aquemini and proved to cause a lot of upset. The icon of America's Civil Rights movement, or her lawyers at least, brought OutKast to book for misappropriation of her name and associating it with use of bad language. They eventually settled their differences with a cash payment and the band's management contributed to the production of educational programmes about Rosa Park's life. The harp line cuts in unexpectedly around 2:46 and is very unsophisticated. It's jams along in 2nd position on a D major harp, with a fleeting, though discernible, reference to Stone Fox Chase by Area Code 615 (feat. Charlie McCoy). The only problem is, try as we might, we cannot find a record of who actually blew the harp. Any information on this is very welcome.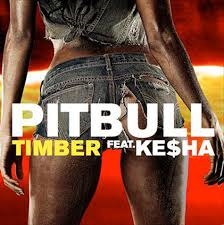 Timber (Pitbull, Feat. Ke$ha)
The country-style harp that plays throughout this party-pop track was recorded by Paul Harrington, originally from Aspen CO, on an E Major harp in second position. Paul moved to Dallas in the 1980s and does a lot of work recording harmonica for commercials, jingles and incidental music. Having laid down three and half minutes of country harping, he took a break and thought no more of it. Until it jumped out of the radio on a track called Timber from rapper Pitbull's Meltdown EP. The track reached No.2 on the billboard charts, but Paul just got his studio fee of $1,000 for the track. The trend of blending electronic dance music with hillbilly style harmonica first hit the airwaves in 1994 with Cotton Eye Joe by a Swedish group called Rednex. Paul's harping can be heard on many backing soundtracks from McDonalds, Shell and Chevrolet to Tabasco!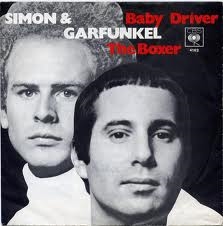 The Boxer (Simon & Garfunkel)
A classic hit by Simon & Garfunkel from 1968. Possibly one of the best folk-pop songs ever written. In the second verse a low rasping  pah pah pah-pah-pah pah adds weight to the mix. This is Charlie McCoy letting rip on a bass harmonica. He cuts in again in the final verse of the song, behind the central lyric in a clearing stands a boxer… The rhythm and sound quality of the bass harp is very reminiscent of a didgeridoo. The harmonica, or reference to it at least, is not alien to Paul Simon's music. At the end of his 1966 version of A Simple Dessultory Philippic (Or How I Was Robert MacNamara'd Into Submission), Simon teases 'I've lost my harmonica, Albert'. The number is a dig at Bob Dylan's songwriting style and the added quip was referencing a drunken performance by Dylan in New York where the bard forgot his lyrics and dropped his harp. Albert Grossman was his manager at the time.
Pencil Full Of Lead (Paolo Nutini)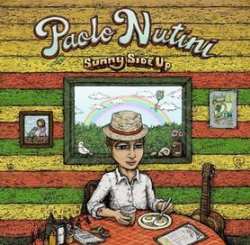 We've published a couple of posts about this 2009 UK chart topper from Paolo Nutini's Sunny Side Up album. The first was entitled Pencil Full Of Lead. Initially we couldn't help noticing the musical parallels and good-time feel this track has in common with I Wanna Be Like You and Bare Necessities from Walt Disney's The Jungle Book. On further research we found that Paolo has often played these tracks live during his shows. Next up two important questions: Who's the harp player and what harp is he playing? The answers are Fraser Speirs and Low/High G diatonic respectively. More on this in our post Pencil Full Of Lead – What Harmonica?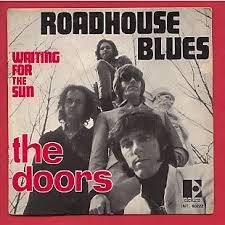 Roadhouse Blues (The Doors)
Contrary to what you might believe, it wasn't Jim Morrison on that signature harp riff. It turns out the band drafted in John Sebastian of The Lovin' Spoonful to do the job. He also blew harp on The Doors covers of Little Red Rooster, Been Down So Long and Rock Me Baby. His father was a classical harmonica player and he grew up in the company of many great blues and folk musicians. He has also recorded and performed harp with Crosby Stills Nash and Young.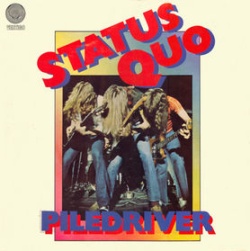 Roadhouse Blues (Status Quo)
Many of the most famous rock'n'roll bands have 'side members'. Guys who gig and record with the band, but are not featured as one of the main band members. Ian Stewart, keyboard player with The Rolling Stones, is one example. You also hear reference of the 'fifth Beatle' Stu Sutcliffe. You might be fooled into thinking the fifth Quo member is Andy Bown on keyboards, however many of their tracks (especially the earlier ones) featured blues harp. While Bown does play blues harp, chronologically he is the sixth Quo member. And anyway it's hard to blow and and play keys at the same time. The Quo originally used the harmonica services of Bob Young. His first harp recording with them was on their cover of The Price Of Love at the end of the 60s. He it was who co-wrote many Quo hits including Caroline and played harp on their cover version of Roadhouse Blues.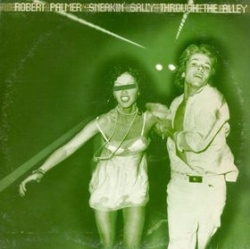 Sneaking Sally Through The Alley (Robert Palmer)
Robert Palmer recorded his first solo album, Sneaking Sally Through The Alley in New Orleans in 1974 with help from The Meters and Lowell George of Little Feat. Around 1:48 into the title track, there is a 40 second burst of enthusiastic, but raw harmonica. But who played it? The answer is Steve York, bass player and former co-member of Vinegar Joe. That's me, Steve writes on the Harp-L forum, E Marine Band through a Shure 57 into Robert's Pignose. About 35 years ago! The song was written by Allen Toussaint and has been covered by numerous bands and performers, including Phish and Lee Dorsey. Steve York has played with an impressive list of music heavyweights over the years, mostly (though not exclusively) on electric bass guitar. Is that a shot of him blowing harp with Long John Baldry on his website?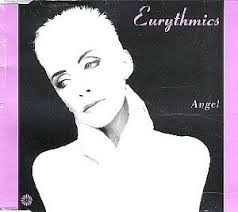 Missionary Man / Thorn In My Side / There Must be An Angel (Eurythmics)
Charting in 1996, these hits feature some raunchy rock harmonica and saxophone parts. They were provided by the inimitable 'Jimmy Z' Zavala, a west coast musician from Sacramento who joined Rod Stewart's backing band in 1980s. Since then he has performed with a string of Rock acts including Tom Petty, Eric Burdon, Yes and the Jaguares from Mexico. More recently he was a member of Etta James's backing band. Jimmy Z also has his own band, Jimmy Z and the ZTribe and plays excellent flute. Here he is an action with Eurythmics and full on mullet, and here he is with Rod Stewart and pork pie hat.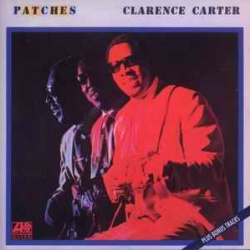 Patches (Clarence Carter)
This 1970 hit by the blind soul legend Clarence Carter from Montgomery Alabama has a hint of Chromatic Harmonica behind the chorus. So who played that harp? It was probably Travis Wammack. As a Memphis session musician during the 1960's, Wammack played guitar for many famous soul greats including Wilson Pickett, Lou Rawls, Aretha Franklin, Solomon Burke, Bobby Gentry and Percy Sledge. He was also a harmonica player.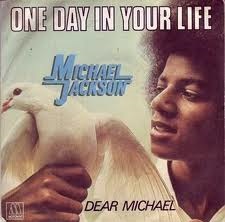 One Day In Your Life (Michael Jackson – Forever Michael)
The track includes some sympathetic chromatic harmonica. But who played it? It was Eddy Manson, formerly of Boarrah Minevitch's Harmonica Rascals. He became a well regarded musical arranger in LA; one of his more famous pieces being the theme tune to The Virginian. Here's a recording of him playing on Michael Jackson's hit.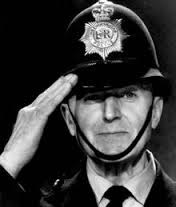 Dixon Of Dock Green Theme
This police series was broadcast on UK TV from 1955 to 1976. It featured Constable (later Station Sergeant) George Dixon, a neighbourly old Bobby played by Jack Warner. The theme tune An Ordinary Copper was played on chromatic harmonica by the fabulous Tommy Reilly, replacing the original theme, a whistled version of Maybe It's Because I'm A Londoner. Reilly's harmonica was eventually superceded by a clarinet complete with orchestrated backing. Night all.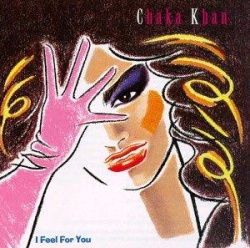 I Feel For You (Chaka Khan)
That was of course the great Stevie Wonder. Who could mistake his style? Stevie has sessioned on countless pop hits. Amongst my favourites are There Must Be An Angel by Eurythmics and I Guess That's Why They Call It The Blues by Elton John. You will hear all these tracks infrequently on the radio, however you'll be hard pressed to find them on YouTube with Stevie's contribution. Performed live, the tracks inevitably feature a keyboard, sax or guitar fill over the harmonica part.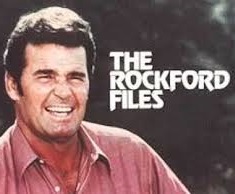 The Rockford Files Theme
It would appear to be Hollywood's first call session harp man Tommy Morgan. Tommy's playing on the Rockford theme has occasionally been labelled 'sloppy' by other harp players. Session harpists are often asked to 'play down' however. Richard Hunter believes the 'rough edged' playing will have been exactly what the Rockford producer wanted in order to reflect the nature of the lead character. As a consummate harmonica player, Tommy Morgan would surely have obliged. Check it out here.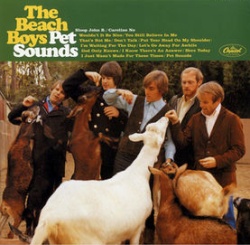 I Know There's An Answer (The Beach Boys)
The outrageous and rasping bass harmonica is also played by Tommy Morgan, Hollywood's first call harpman. This master's harping has appeared in countless feature films from Blazing Saddles to The Shawshank Redemption. His TV credits also include Dukes of Hazard, Beverley Hillbillies, MASH, Simpsons, Star Trek, Starsky and Hutch and Murder She Wrote. You've also heard his playing on tracks by The Beach Boys, The Carpenters and The Hollies.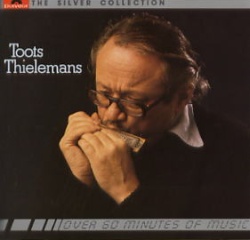 Shoestring Theme
Once again it was our dear friend Harry Pitch. For the uninitiated, Shoestring was a quirky hit series from 1979, set in Bristol. The hero was Eddie Shoestring P.I. played by Trevor Eve. After 21 episodes Trevor quit and the series ended. The production team went on to create Bergerac. Listen to this coolest of cool theme tunes here. Certainly has a hint of the Gerry Rafferty's about it.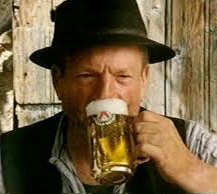 Stella Artois advertisement
The theme made famous to the world in the Stella Artois beer advertisement is borrowed from the movie Jean de Florette starring Gerrard Depardieu. The theme is played by the king of jazz chromatic harmonica, Toots Thielemans and was composed by Jean Claud Petit. Toots is also responsible for harmonica on the theme music to Midnight Cowboy and the original Sesame Street, amongst many others.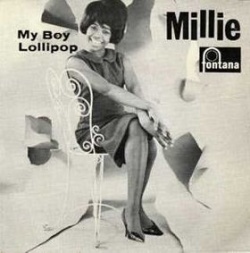 My Boy Lollipop (Millie Small)
There has been a rumour circulating for years that Rod Stewart played harp on this classic 1964 ska hit by Millie Small, the first for Island Records. It is actually a myth, although it's not as detached from the truth as you might imagine. The man responsible was Pete Hogman, a harp player who was on the blues scene at same time as Rod Stewart. You can hear an interview with Pete here. Quoting from a brief interview with Rod Stewart in the excellent biography of Bob Marley by Timothy White – Catch A Fire – Rod said: 'It wasn't me mate! I believe that it was this guy [Peter Hogman] who replaced me in an early sixties R&B band, Jimmy Powell and the Five Dimensions. I couldn't play as well as him, but he did have the same fuckin' haircut as me – which I was more annoyed at than the rest.'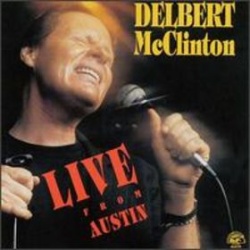 Hey Baby (Bruce Channel)
Delbert McClinton is responsible. The 1962 hit led to a tour of the UK, including Liverpool, and an inevitable encounter with the Beatles. Another popular myth is that McClinton taught John Lennon cross harp. This he denies and it does actually appear that Lennon had already cracked second position harping.. Love Me Do, Please Please Me and From Me To You all feature harp – although Love Me Do appears to be Chromatic or Slide Harp. By the way, McClinton's sexual analogy regarding experimentation and the discovery of basic harp technique is hilarious…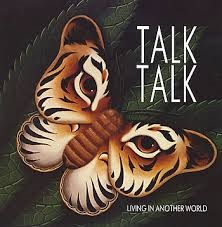 Living In Another World (Talk Talk)
Isn't that Mark Feltham on the video, about 1:47 in? Following his departure from Nine Below Zero, Mark The Harp launched into a session career which saw him appearing with, or recording with numerous artists, including Talk Talk.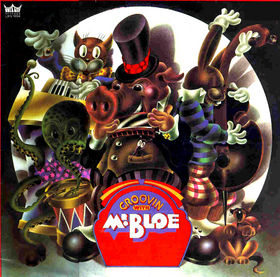 Groovin' With Mr. Bloe (Mr. Bloe)
They were all played on chromatic harmonica by our dear friend, and National Harmonica League member, Harry Pitch (pic). Groovin' With Mr. Bloe was a dance floor smash in 1970. Ronnie Hazelhurst composed the theme tune to the Last Of The Summer Wine series which hit UK TV screens in 1973. Amongst countless other recordings, you'll find Harry playing on Frank Ifield's I Remember You.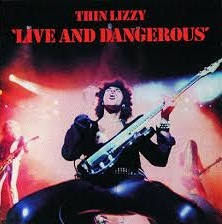 Baby Drives Me Crazy (Thin Lizzy – Live And Dangerous)
It was Huey Lewis. He also played on Phil Lynott's two solo albums. Huey's harp playing escaped a lot of peoples' notice. Allegedly the man learned while bumming round Spain and managed to buy his air ticket home as a result. Oh yes, and the Good Doctor remembers Huey appearing on Saturday morning UK kids TV, playing The Sailor's Hornpipe as he perambulated round the studio. At the time I remember wondering how on earth he managed it. With some careful trial and error however, it has become a favourite daily warm-up melody at the Harp Surgery.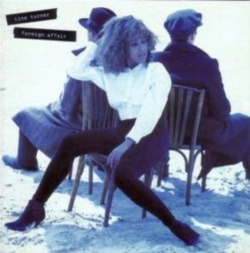 Steamy Windows (Tina Turner)
It was US king of Swamp Rock, Tony Joe White. He wrote the song and produced the album! The project underpinned his 1990's comeback having fallen foul of the disco era. In fact as a singer song writer he has been prolific and the list of artists who have covered his songs is endless. Polk Salad Annie? That's his. Rainy Night In Georgia? Yup that's his too. And there are many, many more. Check him out in Steamy Windows.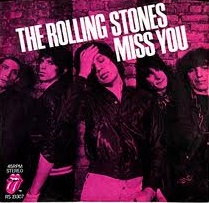 Miss You (The Rolling Stones)
It was Sugar Blue. Whether they already knew of him or, as legend has it, Jagger and Richards heard him playing on the street is another matter. Sugar Blue also plays on Some Girls.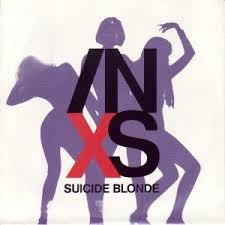 Suicide Blonde (INXS)
Charlie Musselwhite (right) was touring in Australia when his hotel phone rang. INXS invited him to their recording session where Andy Farriss sampled his harp for the Suicide Blonde track. He also played on two other tracks. When The Good Doctor spoke to Charlie in Brighton in 2008, he verified the story. See Charlie Musselwhite Part II.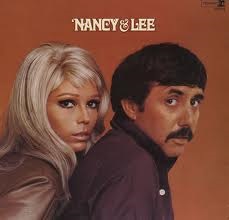 Jackson (Nancy Sinatra and Lee Hazlewood)
A peach of a song from the 60's. In my opinion better than the Cash & Carter version. But who played that excellent country harp? Our friend Charlie McCoy of course. Any information would be very welcome. Meanwhile, grab your chelsea boots, white jeans, suedes and false eyelashes and enjoy Nancy & Lee.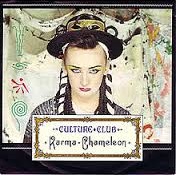 Karma Chameleon / Church Of The Poison Mind (Culture Club)
The instantly recognisable harmonica part was played by Judd Lander, who was a member of The Hideaways, a Merseybeat group, during the 1960s. He also played the harmonica on Say You'll Be There by the Spice Girls. He played on stage with Paul McCartney at charity shows and has also recorded with Prefab Sprout, Madness, The The, Tina Turner, The Beach Boys, MIke Oldfield, Dina Carroll and The Communards. Judd is also a major music company director.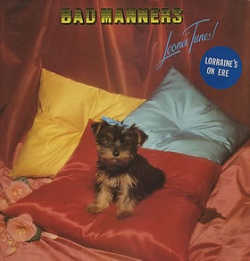 Just A Feeling / Special Brew / Lorraine (Bad Manners)
Alan Sayagg (alias Winston Bazoomies) was the original crazy harpooning genius for Bad Manners. He drew influences from his eclectic record collection and channelled them into his simple, but highly effective, harp lines. He left the band in 1993 and was last seen travelling on a bus in Marsh Hill, North London. His place in the line up has seen a series of replacements including Jerry Tremaine, Stevie Smith, Dave Turner and 'The Billy'.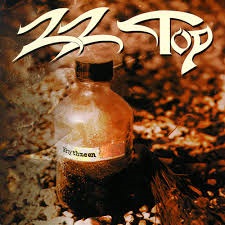 What's Up With That (ZZ Top)
West Coast harmonica stalwart James Harman is the man. A chance encounter with Billy Gibbons led to a collaborative friendship. 1996 saw Harman touring Florida and he was asked by Gibbons to fly to Houston on completion. He played 'What's Up With That' and said 'Right here it needs some harmonica', recalls Harman. Job done. Here's the proof, Icepick James live with the Top on Later.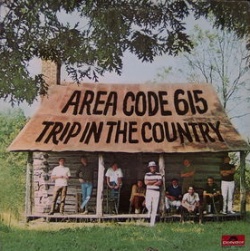 Stone Fox Chase (Area Code 615)
Charlie McCoy is the culprit. Stone Fox Chase was used as the title music for the classic UK TV live music showcase, The Old Grey Whistle Test (also Whistle Test and OGWT).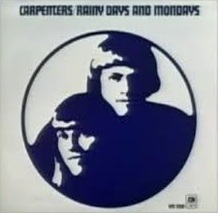 Rainy Days And Mondays (The Carpenters)
Same man again – Tommy Morgan! There is excellent footage of Tommy with The Carpenters.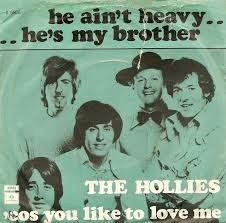 He Ain't Heavy, He's My Brother (The Hollies)
Tommy Morgan again, alongside Elton John on piano (allegedly).
Say Say Say (Michael Jackson / Paul McCartney)
Chris 'Hammer' Smith. This guy is principally a west coast blueser, mentored by Sonny Terry and Rick Epping. Yet he managed to rack up session work with an array of popular artists including Paul McCartney, Sammy Hagar, Smokey Robinson, Dolly Parton, Julio Iglesias, John Tesh, and Michael Jackson.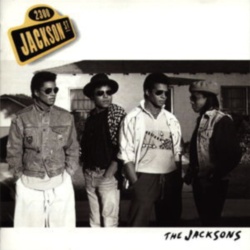 Maria (The Jacksons – 2300 Jackson Street)
Your friend and mine, Lee Oskar.