'There's more to some things than meets the eye. Mary Poppins' handbag, Dr Who's Tardis and the inside of my harmonica have a lot in common.' Anon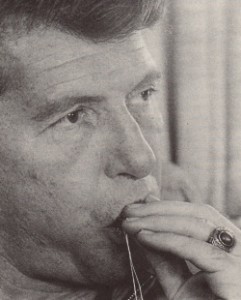 Pseudonyms for the harmonica
Blues Harp, Blues Burger, Gob Iron, Mississippi Saxophone, Moothie, Lady Shaver, Cookie Cutter, Tin Biscuit, Tin Sandwich, Toot Sweet, Snort Organ, Fist Whistle, French Harp, Lickin' Stick and Misery Whistle.
First polyphonic instrument in outer space
The four hole Hohner Little Lady harp was carried aboard Gemini VI in December 1965 by astronaut Walter "Wally" Schirra who used it to play Jingle Bells. A length of dental floss and square of Velcro were used to prevent the harp floating off into space. It's now an exhibit at the Smithsonian National Air and Space Museum in Washington DC, USA.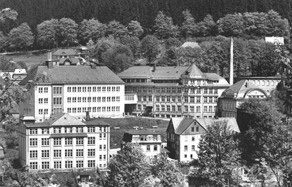 Oldest harmonica factory in the world
C.A. Seydel Söhne (CASS) harmonicas in Klingenthal, Germany. They have been there in one form or another since 1847.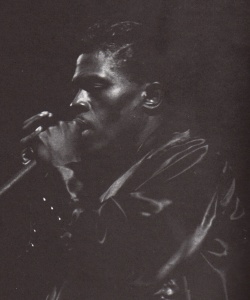 Junior Wells was buried with a tray of Lee Oskar harmonicas
If the information on Wikipedia is reliable, the Hoodoo Man was buried in Chicago in 1998 with a tray of Lee Oskar harmonicas by his side. I spoke to Lee Oskar about this. He confirms that they were good friends and Junior used his harps. He also recalls hearing a story like this at the time, but he can't remember any details. Then most unexpectedly the Harp Surgery received the following astonishing e-mail..
This is to verify that Jr Wells was buried with Lee Oskar harmonicas. I know this to be a fact because I was there at the funeral. Mr Oskar also played the most beautiful song (solo). I have never heard a harp played that way before. I would like to thank him for being his friend and honoring us with his presence. The reason I know all of this is because Jr was my dad. I miss him everyday but his fans and friends help keep him alive for our family. May God bless and keep all of you. Thanks Jr's Family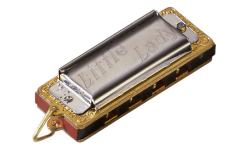 Hohner built the smallest harmonica in the world
Hohner's four hole Little Lady harmonica was the first of its kind. Their single octave, four hole, mini-harp is in the key of C major. It was also the first harmonica in outer-space.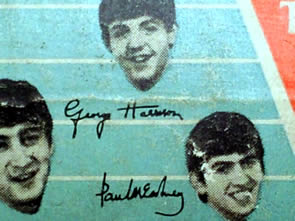 Hohner got The Beatles' names wrong
True. A limited edition of Beatles harmonica was issued in 1964 together with a song book containing two Beatles songs, Little Child and Please Please Me. The often missed trivia item is that Hohner printed the signatures for Paul and George next to the wrong portraits on the box.
The harmonica is the most owned instrument
True. According to sales literature and statistics on units shifted. Please note this is not the same as the most played instruments in the world. No doubt there are many harps in cupboards and draws, down the backs of sofas, propping tables up and lurking at the bottom of rivers worldwide.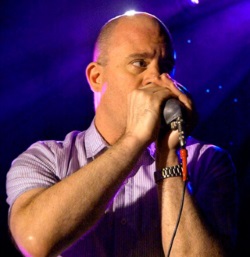 The harp can be played back to front
Plenty of left-handed people adjust to playing the harp in the standard position. However, others turn the harp round with the numbers underneath, low notes to the right and high notes to the left. This is full on left handed harp. But who plays this way? Sonny Terry, Paul Butterfield, William Clarke, Eddie Martin, Lee Sankey and Johnny Mars to name but a few.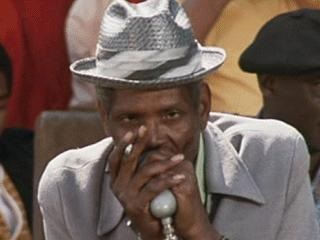 Big Walter Horton was in the original Blues Brothers Movie
Fast forward to the shot on Maxwell Street Market outside Matt's Diner with John Lee Hooker playing Boom Boom. Who's the harp player sitting right there next to him? It's Shakey all right!
Benjamin Franklin invented the glass harmonica
True… and false. Having visited London and seen a wine glass player in action, he returned to America and actually called his invention the 'Armonica'. It consisted of concentric glass bowls which rotated on a spindle and could be resonated with wet fingers. It soon became known as the Glass Harmonica. Mozart and the like were so impressed they wrote music for it. Indeed Tchaikovsky's Dance Of The Sugar Plum Fairy was composed for the Glass Harmonica. Which may also be why the modern harmonica is sometimes called the Mouth Harmonica!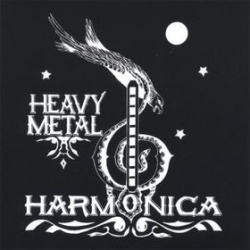 Fastest harmonica player
With 103 notes in twenty seconds (or 285bpm), the Guinness World Record for fastest harmonica player is held by Nicky Shane of Santa Barbara, California, USA. The record was monitored at SRS studios in Santa Barbara on the 8th of September 2005 and the melody played was When The Saints Come Marching In. Maybe we should call it When The Saints Come Sprinting In. Nicky is a former stand up comedian who has more recently become a leading exponent of heavy metal harmonica. Check out the bandanna on your harp mic!
Dead Presidents and Harmonicas
Some of us can recall news footage of Bill Clinton blowing his Sax at the Omni Shoreham Hotel in Washington DC on inauguration night, but Abraham Lincoln blowing the tin biscuit? Allegedly, yes, he was a harp player, though the evidence is scant. There is also on-line information about the Coolidges who, in 1925, allegedly hung 50 harmonicas on their Christmas Tree. Other information on line suggests that President 'Ike' Eisenhower was also a harpoonist.
Papa Dee Allen of WAR was buried with a Lee Oskar harmonica.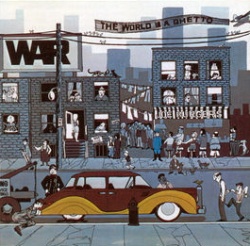 True. Papa Dee died on stage of a brain haemorrhage while playing Gypsy Man. At his funeral, Lee slipped the harp he had been playing on stage into the grave.
Jesse James, Frank James, Billy The Kid and all the rest
Whether or not Frank actually played needs further evidence. There is a popular legend that his life was saved when a bullet was deflected by a harmonica he carried in his pocket. Allegedly Billy The Kid was a harp slinger too.
And on behalf of law enforcement
Allegedly Wyatt Earp carried a harmonica, although I have yet to encounter definitive proof. They say he had one in his breast pocket after the shoot out at the OK Corral.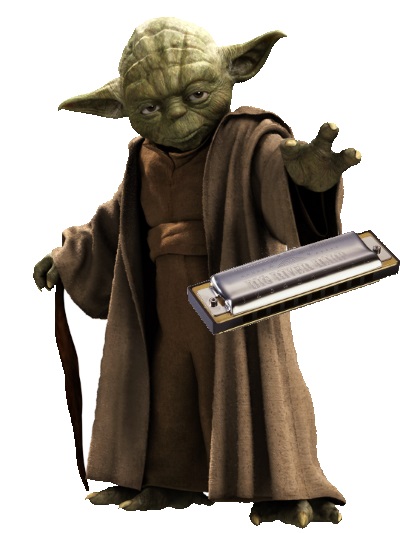 Darth Vader was really a lapsed Jedi rack harmonica player
False of course. But what a great idea…
Ex-Lib.Dem MP Lembit Opik plays harmonica
True… and false. He always carries one in his pocket. Whether he can actually play it is a matter for debate at Prime Minister's question time. The MP for Montgomeryshire is certainly an active proponent of all things harmonica.
Finally – a bitta Borrah
Purely for posterity. Is it comical? Is it valid? Is it amazing? Is it sad? Was the man a tyrant in real life? It is certainly intriguing.