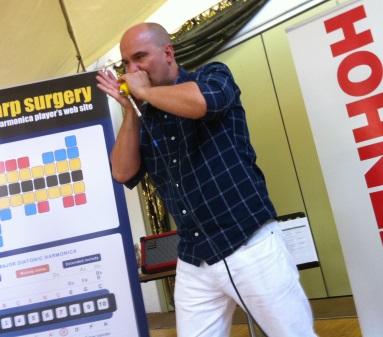 Private lessons
Tuition is available in person at The Harp Surgery in Hove (UK), or remotely by Skype. I'm afraid I don't travel to you, other than through cyberspace. Email an outline of what you'd like to achieve and I will contact you to arrange your first session. Every student receives their own Drop Box folder, where tabs, mp3s and exercises are stored for easy reference at home. For a schedule of current lesson dates click here.

Skype Lessons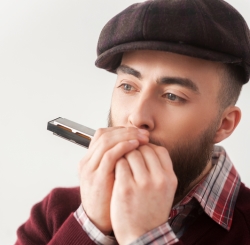 I've coached students from Orkney to Cape Town using Skype. It's very easy, as long as our connection holds up. We agree a time for our session, plus an outline of what you want to cover. You then transfer your payment in advance by PayPal and we're ready.
10 Lesson courses
If you can fund ten sessions in advance, you are eligible for the 10% discount rate. You pay for 9 lessons and I deliver one more free of charge. Course payment is in full, in advance and is non-refundable. Once you've paid for the course in advance, we can book lesson dates as we proceed week to week and complete the schedule to a mutually convenient timetable. You don't have to commit to regular weekly slots, and we'll keep a diary on line for reference. Once the first lesson is taken however, we much complete the course within six months.
Shared sessions
I'm afraid I don't offer shared sessions because progress is always asymmetrical; students learn at different speeds. Then one invariably gives up. We do offer group workshops though, and you can find workshop information in our side menu.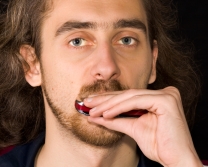 Drop Box
Once your first lesson is finished, we will set up a Drop Box (cloud folder) for you. We can place tabs, exercises and mp3 files here, which you can access remotely whenever you need to practise. This is your own personal harmonica space.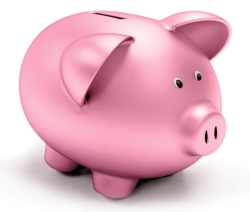 Rates
Private tuition: £30.00 adults 1hr 1:1 / £25.00 juniors 1hr 1:1
Skype tuition: £27.50 adults 1hr 1:1 / £25.00 juniors 1hr 1:1
Course of 10 lessons: £270.00 (pay for 9 get 1 free)
Half hour lessons (Juniors only) £15.00 30 mins 1:1
Payment
Individual lessons can be paid for in advance by bank transfer or PayPal. PayPal payment can be made over the phone or in our website Store. Harp Surgery Gift Vouchers are also available and are valid for 6 months.

The Harp Surgery PayPal address is the same as my email address if you wish to make a direct transfer. Alternatively you can pay over the phone or in our Store.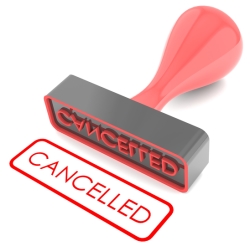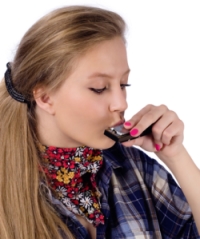 Cancellation Policy
Sometimes harmonica lessons are treated casually, with no-shows and last minute cancellations. This leaves me staring at my tea cup, having turned down other lessons, postponed personal appointments and sub-contracted the dog's walk. Cancellations must be made 48 hours in advance. Failure to do so, or a no-show, will incur the full lesson cost.
Lesson structure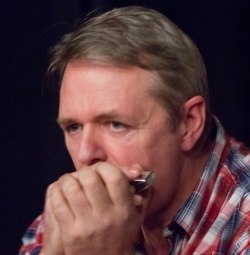 Sessions are lively, fun and tailored to your needs. Everyone leaves knowing something new or being able to do something they couldn't when they arrived. Call it added value! We balance key technique learning, theory and exercises with learning repertoire. There are also a number of tutorial books we can work from. Some students come weekly, but the majority turn out fortnightly as this gives them time to balance things with family and work.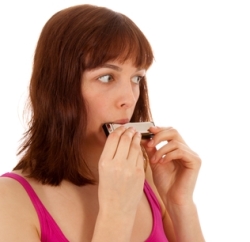 Your first session
Your first session will involve a few minutes of diagnostic work. We then map out key areas for development, picking tunes and exercises to get you there. You will be given breathing and skill-building exercises to practice between lessons and some homework. You will need time and space at home (or work) where you can practise without interruption.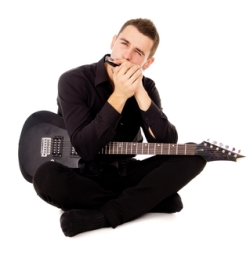 Progress
There are a number of core skills necessary to progress from beginner to intermediate and advanced levels. These include chugging, single notes, tone, scales, trills, hand effects, intervals, bends, tongue blocking and overblows. If you already have these skills, we can look into positional playing and musical styles. We can also build your performance portfolio with tougher pieces and dip into blues technique on the Chromatic harmonica.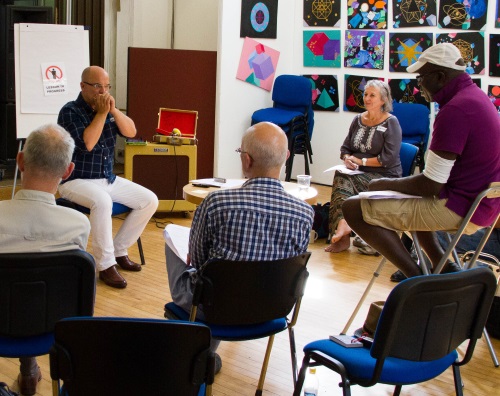 Accreditation
I am a member of, and local representative for, the National Harmonica League (NHL), HTAB accredited and CRB/DBS certified. In 1999 I was awarded UK National Harmonica Champion. I am Managing Director of Harp Academy, which provides harmonica lessons in Sussex Primary Schools, and Co-Producer of Brighton's annual harmonica festival Harpin' By The Sea. As a member of the Musicians Union, I have third party insurance and legal representation. I am also first aid trained. I have been playing and performing the diatonic harmonica since the 1970's, organising workshops, charity events, blues jams and performances at countless live venues.
_____________________________________________________________
FAQ's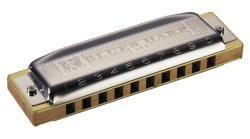 Which is the diatonic harmonica?
It's the short 10 hole harmonica. Sometimes referred to as the 'blues harp', it comes in a variety of brands including Hohner, Lee Oskar, Hering, Huang, Seydel Söhne, Bushman and Suzuki.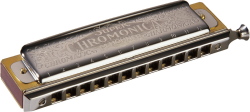 Do you teach Chromatic harmonica?
Apart from the third position blues theory for the diatonic and chromatic note layouts, no, I don't teach Chromatic (slide or push button) harmonica. But I can refer you to a specialist who does.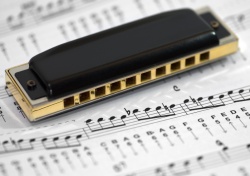 Do I need to be able to read music?
No. As long as you have your ears, you'll do fine.
What do I need to bring?
A diatonic harmonica in the key of C, a note book and pen, any tutorial manuals you may have been using, your ears and a sense of adventure. Plus your lesson fee paid in advance.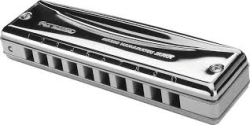 That sounds expensive!
Enquirers do say this occasionally. It's usually followed by, I had a lesson once for £20.00, or could you do me an hour and a half for £30.00? Let's consider this further, because everything is relative. And first of all the answer is that the rates advertised above are non-negotiable.
I do appreciate what's affordable for one person is prohibitive for the next. However, please consider how much you'd have to pay for private driving lessons,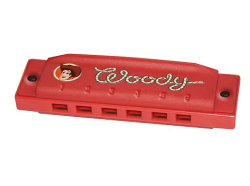 piano lessons, private exam tutoring or a course of adult education. Learning harmonica is no different with a reputable and experienced teacher. At Harp Surgery you will benefit from an equitable level of service, provided by a Musicians Union member who charges you MU teaching rates. These can very readily be checked online.
Going back to the £20.00 an hour teacher, after further probing, it usually turns out he was always late, didn't have a harp to his name and disappeared from the face of the planet shortly after the first, and only, lesson. Which all happened over ten years ago. And is why the student got in touch with Harp Surgery. Caveat emptor.

Can my harp teacher come to me?
Not in person I'm afraid. I'd have to charge extra and all the stuff we need is here at the Harp Surgery. But we can always Skype.