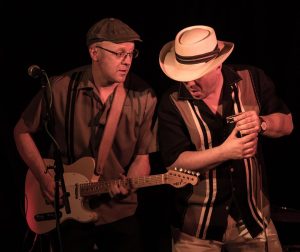 I am available for session and dep work. The principal styles I can cover for you are:
Electric Blues
Acoustic blues
Country
Rock & Indie
Jazz
Soul
Reggae, Ska and Kwela
Folk
Recording work
If there is something specific you'd like harp added to, just email or drop box me an mp3 or wav of the track, with an outline of what you're needing. I will work on an appropriate offering and send back a couple of takes, before we finalise arrangements. I am happy to join you in a recording studio for final takes, or record the passes you need independently. Here's a mash down of some recent sessions..
Dep work
Short of an anchorman for the harp? Give me a call as I'm often available at short notice.