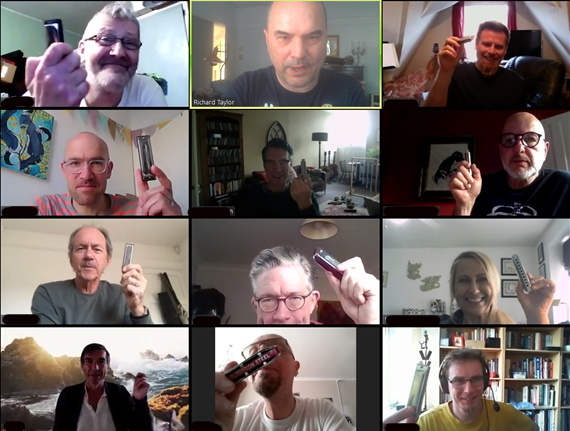 Join our weekly workshop
Our weekly drop in Zoom workshops have been going extremely well. Grab a harmonica and join us!
Zoom: 914-617-7410 / 058464
Beginners: Wednesdays 6pm (UK)
Intermediates: Thursdays 6pm (UK)
Here's what our students have been saying…
•  Thanks for the Zoom workshops, they are really good for me. The exercises for ostinato have been a revelation. Likewise the exercise for gradually drawing down and returning bend 3 is very helpful, although I'm never satisfied with what I'm achieving. One day I'll get there.
•  Thanks for doing the Zoom group sessions, they're really helpful and it's nice to meet up with other musicians. I find it difficult playing alone all the time!
•  Thank you so much for the fun time learning harmonica on Zoom!  This has been quite an enlightening opportunity and I have learned so much from you.  I appreciate all you do and am looking forward to your classes next week.
•  Cheers – really enjoyed that session!