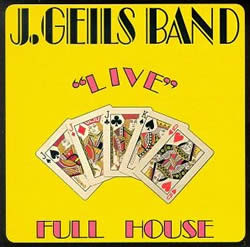 You gonna get it all down, get it all night, get it all right, get it out of sight and get it down baby?
Here's the #1 entry in our 'I wanna play like that' hit list. Originally recorded on the  J.Geils Band studio album The Morning After in 1971, Whammer Jammer reappeared a year later on the classic live album Full House. It is power harping of the highest order.
Like the lunar landing, or the fall of the Berlin Wall, every power harp fan can remember when and where they were first Whammered. So, it's time to get nostalgic. We'll reminisce a little, do some research and then, with the help of modern technology, deconstruct the song for you. A major diatonics at the ready..