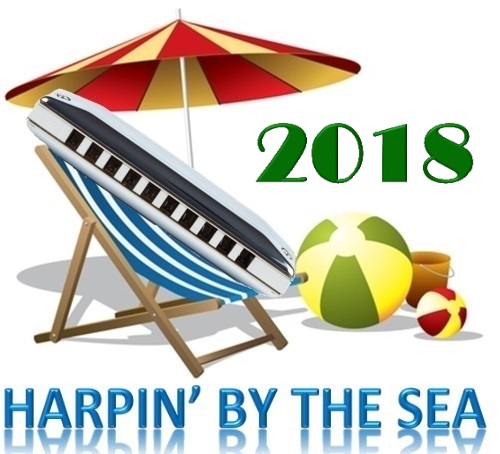 The Super-Buskers are coming to the Brighton
Saturday 3rd February 2018, The Brunswick, Brighton & Hove, UK
Rory McLeod, Victor Puertas (Suitcase Brothers), and The Brothers of Mothershovel are making their way to Brighton to entertain, educate, challenge and amaze all our guests at HBTS8. Turn up. Dig it. Tell ALL your friends! Tickets are selling fast.
Eight years on, HBTS has become a pillar in the annual international harmonica music calendar. Our winter festival and 'learn to play' day, takes place at The Brunswick in Hove (UK) and it's a fabulous day. We also meet the night before for a fun catch up and jam night.
You can secure your ticket through The Brunswick website here. You can also visit the HBTS website to preview the fantastic programme of workshops for all abilities, exclusive master class with Rory McLeod, our list of guests artists and instructors, and find answers to all your logistical needs.
_____________________________________________________________________________________________________________________

The Good Doctor is joining forces with Giles Hedley, Jon Vaughan and Rollo Markee, to deliver a sizzling programme of blues harp workshops at the Art4every1 Centre in High Wycombe, Bucks. This is a great chance to hone your skills, meet other players and enjoy a great evening of music with The Jukesters band.
Venue: Arts4every1 Centre, Desborough Rd, High Wycombe, HP11 2PU
Workshop Tickets: £25.00
Show Tickets: £15.00
Information: Harmonicise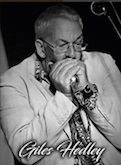 Giles Hedley (Intermediate/Advanced Workshop)
Giles has sung and played roots blues, ragtime and gospel since the 60's in festivals, clubs and bars. In the 70's he supported Son House, Fred McDowell, Juke Boy Bonner and many others. Since then he's played festivals and clubs in the UK and abroad, including a four years residency at London's legendary Station Tavern. Giles has been a featured guest on Paul Jones's BBC Radio blues programme three times. As well as conventional blues harp, Giles plays an effective rack harp/guitar combination, and also plays two harps simultaneously using nose and mouth. www.gileshedley.com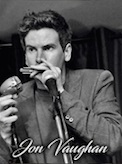 Jon Vaughan (Intermediate/Advanced Workshops)
Jon is a master of authentic Chicago blues harp, including all the tone and phrasing that goes with it. Big Walter, Little Walter he's got it right there in the pocket. Anyone who has visited the National Harmonica Festival in Bristol can't have helped but encounter this blues harp master and also his amazing Japanese wife, Yuki, who slings more than her fair share of devastating harp licks too. Jon can often be caught live with Pete Harris. Be sure to check Pete's website for dates and also YouTube for plenty of footage of Jon's work.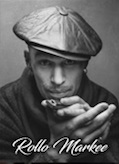 Rollo Markee (Intermediate/Advanced Workshops)
Rollo has a rich, passionate and authentic blues voice, and his valve amp harp playing is full of tone, style and energy. Working as a musician an actor and a dancer has made Rollo the consummate front man. His band, The Tailshakers formed in 1998 with the vision of creating with an authentic 50's blues sound. They use vintage Instruments, Microphones and Amplifiers to create a sound redolent of Chess studios. Rollo has played shows and festivals across the Uk and Europe. He has also performed 2 live sessions for – "Paul Jones Blues Show."
Richard Taylor (Beginners Workshop)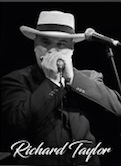 A specialist in coaching novice harmonica players, Richard is director of Harp Academy, an independent music service teaching harmonicas in Primary Schools. He is also a former national champion. Richard will lead you on a journey of enlightenment, from opening the box, right through to the promised land of note bending. The workshop content is fun and uncomplicated, learning key skills in the context of familiar tunes, and there's plenty of reference material. You'd be hard pressed to find a more comprehensive start. Richard is also NHL Rep for Sussex and Editor of the Harp Surgery website. He performs with The Blackjacks, Lenna & The Snakemen and The Elevators.
_____________________________________________________________________________________________________________________

Our diatonic harmonica workshops are every fourth Tuesday of the month at The Brunswick Cellar Bar.

It's all happening at..
The Brunswick Free House
1-3 Holland Rd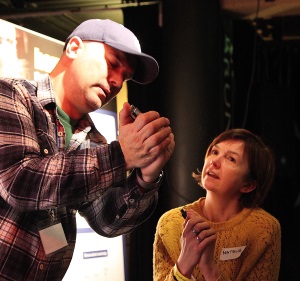 Hove
East Sussex
BN3 1JF
Workshop Times and Prices
6.00-7.30pm Beginners £15.00
7.30-9.00pm Intermediates £15.00
Bookings
Richard Taylor  – 07525 256954
Payment paypal.me/harpsurgery
Workshop Dates and Programme
Beginners – bring your 10 hole diatonic harmonica in C
27.Feb     First breaths & rhythm playing / Harp anatomy
27.Mar    Busking for beginners and double stops
24.Apr    Single notes, scales & first tunes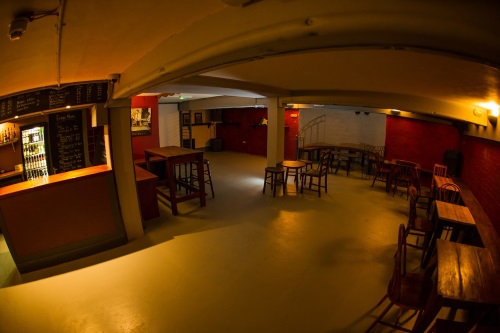 22.May   Hand skills, trills, glissando & playing in rounds
26.Jun    Couplets, Triplets and harder tunes
24.Jul     Tone building and first blues
28.Aug    Playing tunes in different positions
25.Sep     First steps in note bending
23.Oct     Blues, folk and rock harmonica
27.Nov    At the pictures. Lion King, Jurassic Park and Titanic themes
18.Dec    Review and Christmas Playback
Intermediates- bring your 10 hole diatonic harmonica in A, Bb, C, D, F and G
27.Feb     Draw bend clinic and 2nd position – Don't Get Around Much, Pack Fair & Square
27.Mar    Draw bend clinic and 3rd position – Double Crossed and Blue, Blowing The Family Jewels
24.Apr    Blow bend clinic and 1st position – Home Run Hitter, Seven Nights to Rock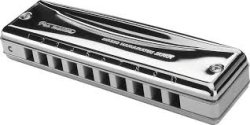 22.May   Octaving, intervals, tongue blocking, slaps, pulls – Look at That, Walkin' The Eights
26.Jun    Tone building, amplified harp and electric blues – Whammer Jammer, Automatic
24.Jul     Acoustic blues, fox chases, trains, hand skills & trills – Mama Blues, Bailey's Bounce
28.Aug   Cajun, Zydeco and Swamp Blues harp – Jambalaya, Mr Dollar Bill
25.Sep    Couplets, triplets, folk and Celtic harp – Galway Girl, Red Haired Boy, Garryowen
23.Oct     Harmonica boogies and overbends – Big Walter's Boogie, Automatic, Family Jewels
27.Nov    What key's it in? 4th, 5th and 12th positions – Price Tag, St James Infirmary, Clair De la Lune
18.Dec    Review and Christmas Playback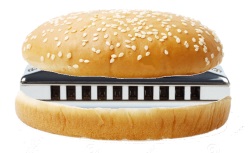 Why not enjoy a bite to eat and a drink at The Brunswick before or after your workshop? They have a fantastic menu and the food comes highly recommended.
Intermediate players may also like to join the Brunswick's weekly Jazz Jam after our workshop. It's in the main music room, entry is free and harp players are welcome.