Country Harping With The Rolling Stones – Sweet Virginia [..with tab]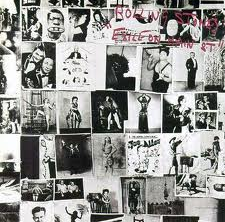 Wadin' through the waste stormy winter
Fifty years on, old big lips and the gang are back on stage delivering their special brand of rock'n'roll. And we still like it!
Coincidentally, we got a call from our good friend Gordon Russell, asking if Harp Surgery had a student who could add the harp line to a song one of his own protégés would be performing locally. 'What's the song?' the Harp Surgery's Good Doctor asked. 'Sweet Virginia in A, by the Stones', replied the ex-Doctor Feelgood axemeister.
'No sweat me old mucker, we've got just the person.' Cue Harp Surgery's junior player of the year 2011 and 2012, Josh Cooper, age 10. Josh and the Doc duly put their heads together and this is what they came up with..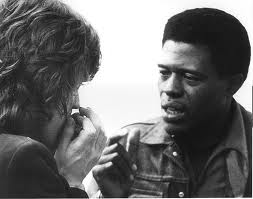 And there's not a friend to help you through
Mick Jagger and Keith Richards co-wrote Sweet Virginia for their 1972 Exile On Main Street double album. Having checked out the recording and a few YouTube clips, our dynamic duo concurred that the song is in A major and Mick Jagger uses an A harp in first position to play the intro.
Josh and the Doc paused to consider the musical landscape. Sweet Virginia is a country flavoured song; theyswapped their Fedoras for Stetsons. 'Now how did that top end country scale go again…?', the Doc mumbled. 'Like this', replied the new Apprentice..
7B   8D   8B'..8B   9B   10D   10B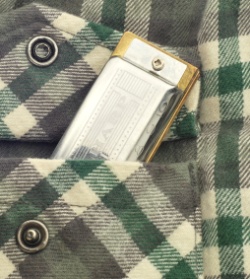 Tryin' to stop the waves behind your eyeballs
Now it was time to figure out Mick Jagger's intro. After a few rewinds, it was clear there are four harp phrases at the start of the song…and that's about it. Josh quickly picked them off..
4B…     4D…     4B..4D..5B
5B   4D   4B..4D..4B…       4D…       4B..5B
5B   4D   4B..4D..4B…       4D…    5B…6B…7B…
8B…   8D…   7B…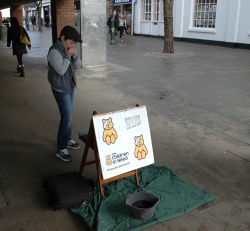 Drop your reds, drop your greens and blues
Having nailed the intro, the Doc asked Josh what he'd do if he was asked to solo later in the song. 'The original has a Sax solo mid-way through and more Sax towards the end', he pointed out. 'If the band doesn't have a Sax player, you should be ready to add a suitable harp break'. Josh scratched his head quizzically.
The Doc leaned forward, peered over his spectacle frames and smiled. 'Working between 7B and 10B, let's build on the intro phrases, taking note of the chord progressions, thinking about the country scale, keeping the tone light and working out what we can do without changing harps'.
Josh ran up and down the top-end Country scale a few times and produced some new country licks. 'Ok that's cool', the Doc nodded, 'but don't forget 10D and 8D. These are your Country notes. Without them we're relying too heavily on the blow bends and laying down a blues line'. Within minutes the job was done. The new licks sounded hot and Josh was looking confident. Gig on!
The song's chord changes require three very simple, but very important, clean draw notes on the diatonic harp: 10D on the ascending runs, a holding 9D at the end of the third phrase and 8D in the resolving phrase. And just as we'd use the 3D bend in country cross harping, so the 8B bend becomes pivotal to high end country phrasing on a straight harp. Milk it!'.
I want you to come on, come on down Sweet Virginia
And so dear reader, without further ado, it's time to check out Josh's Sweet Virginia solo licks and add them to your own gig repertoire. Let's get country harping to the Rolling Stones..
7B   8B'..8B   9B..10D..10B   10D   9B    8B..8B'..7B   8B'..8B..9B
7B   8B'..8B   9B..10D..10B   10D   9B    8B..8B'..7B   8B'..8B……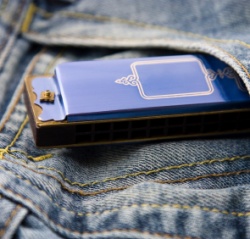 7B   8B'..8B   9B..10D..10B   10D   9B    8B..8B'..7B   8B'..8B..9B   9B..9D
7B   7B..8B'..8B   8B'..8B   8D     8B..8D..7B
And for that schmalzty, yee-ha, country style ending, how about..
……9B..10D..9B   8B..8B'..7B
Now try this over a full cycle of the song
For more Country Harp technique and tips check out: