Jesu Joy Of Man's Desiring – J.S. Bach [..with tab]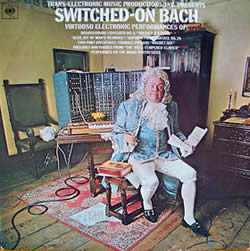 Hark, what peaceful music rings!
[To the Memory of the great Herbert Harris, Choirmaster and Organist of All Saints Church, Harpenden, UK].
Welcome to the Harp Surgery, where one minute we're honking the blues and next minute we're power harping on a tangent. Time now to turn the clocks back three hundred years to the ornamentation and etiquette of the Baroque.
Whether or not you've studied classical music, it's a certainty you've encountered its superstars. In absentia, these dudes have colonised elevators, call centres hold messages and even TV theme tunes (check out The Antiques Roadshow ) for decades. Our house favourite is Johann Sebastian Bach. Jesu Joy Of Man's Desiring, composed in the early 1700's, was regular fayre for the Good Doctor as a junior.  And somehow, Bach was hip.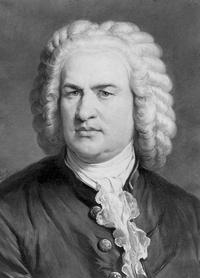 All Bach and plenty of bite
Taking part in Bach's St.Matthew Passion from the organ loft of St.Alban's Abbey as a senior treble was a seminal moment in the Good Doctor's musical education. Bach's Two and Three Part Inventions on the piano was also an adventure. Wherever JS Bach was, life was good.
Bach to the future
And the reason Bach resonated so strongly? Because there is a radical aspect inherent in his work. He was as much a punk rocker as a classical composer. Bach is probably the reason why academics believe maths and music share common ground. And so it was appropriate that, with the advent of the Moog Synthesiser, there came a collision of science and art in the form of Switched On Bach by Wendy Carlos (then Walter Carlos). Bach, it would seem, composed the Brandenburg Concerto for the electronic age.
Why bother with church music on the blues harp?
Firstly, because you can. Secondly, because Jesu Joy introduces you to first position patterns you wouldn't otherwise discover – triplet sequences, new tongue splits, self-harmonisation and six overblow. Thirdly, it'll expand your repertoire and turn heads.  Jason Ricci, former punk harpist extraordinaire, can be heard playing classical structures. He covers Beethoven and Paganini to great effect. And, who knows, one day you might like to stand up in church and play it as a dedication to a loved one.
Bach to the roots
Let's be honest, religious music lies at the roots of the blues and soul tradition. Little Walter's My Babe is a reworking of the Spiritual This Train. There are many other examples. Sit back and enjoy Terry McMillan playing it below. Forego the earlier vamping; once he gets cooking at the 2:05 mark, tell me you you ain't uplifted by them good ol' country licks. He's playing in G major, using a C major diatonic in second (cross harp) position. More on My Babe and the crossover of spiritual songs into secular R&B here.
Origins of Jesu Joy
Back to the main plot. J.S. Bach was the king of German baroque music in the 1700's. The likes of Mozart and Beethoven, who came later, adored his compositions. During his lifetime he wrote copiously for choirs, orchestras, chamber ensembles, the church organ and solo instruments. Sadly Bach lived over a century before the Harmonica was invented. Given his creativity and imagination however, who knows what would have happened had he heard one.
Jesu Joy is a Chorale he wrote as part of the Herz Und Mund und Tat und Leben (Heart and Mouth and Deed and Life) Cantata. In Harp Surgery terms, a Cantata is a piece of posh church music for choir and solo voices, accompanied by a modest orchestra. It's not an over lengthy affair so your tush won't turn to stone. If it does, you can stand up and join in the 'sing-along' Chorale section with the rest of the congregation. There are two in Herz und Mund, with Jesu Joy being the second, closing, Chorale. You can familiarise yourself with this serene piece of music by playing the link below. Take note of the lyrical accompaniment of the orchestra and the slower melody line (starting at 24 seconds) which draws it all together.
So how did he do it?
Here's how to tackle this famous piece on your harp. We're using a G major diatonic and playing in 1st position. Enjoy the three hole harmony splits, which mimic the unison line of the chorale. Perfect that middle 3 draw bend. And brace yourself for the 6 overblow – which isn't as hard as you might imagine. You can always start by building and holding the notes of the D7 chord, 2D-3D-4D-5D, to create anticipation, before commencing the full melody from 4B. The symbol # means overblow. For a list of key harp skills, visit our Harp Skills menu.
Standard triplet section: Section A
[2D-3D-4D-5D………………]
..4B 4D   *5B 6B 5D   5D 6D 6B
6B 7B 7D   7B 6B 5B   4B 4D 5B  
5D 6B 6D   6B 5D 5B   4D 5B 4B  
3D 4B 4D   2D 3D 4D   5D 5B 4D
5B 4B 4D   5B 6B 5D   5D 6D 6B
6B 7B 7D   7B 6B 5B   4B 4D 5B
3D" 6B 5D   5B 4D 4B   3B 4B 3D
 4B 5B 6B   7B 6B 5B   4B 5B 6B..
______________________________
Standard double stop section: Section B
4B-5B   3D-5D   4B-6B
4B-6B   3D-5D   3B-5B   3D-4D
..2D 3D"   3D 4D 4B   4D 5D 5B   5D 4D 3D
2D 3D 4D   5D 5B 4D..
4B-5B   3D-5D   4B-6B
3B-5B   3D-4D   3B-5B…3D-5D…3B-5B
2D-4D   3B-4B..
..5B 4D  and back to *5B 6B 5D as per Section A
Repeat parts A and B
______________________________
Middle chorale section: Section C
4D   5B 5D   5D 5B   5D…6B…5D   5B 4D       pause
5D   6B 6D   6D 6B   6D..6B#..6D   6B 5D      pause
Repeat part B, followed by the final triplet section D ..
______________________________
Final triplet section: Section D
4B 5B 6B   7B 6B 5B        4B 5B 6B   6B# 6B 5B
4B 5B 6B   6D 5D 4D        3D 4D 5D    6B 5B 4B       
3D" 4B 5B   5D 4D 3D        2D 3D 4D   5D 5B 4D
Repeat parts A with ralentando close….
3D" 6B 5D   5B 4D 4B
3B 4B 3D   4B-5B… or the Buddy Green style close using rising three hole splits…
2B-4B….3B-5B….4B-6B….5B-7B
______________________________
Here's Buddy Greene at the Carnegie Hall playing Jesu Joy (C harp 1st position), a short burst of Mozart's Sonata 16, 1st Movement (C harp 2nd position) and, as a bonus, the William Tell Overture by Rossini (C harp 1st position). He's using either a Hohner Meisterklasse or Golden Melody.