Harping in Havana – a bluesman's introduction to Latin diatonic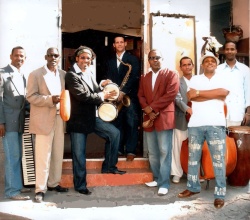 Latin American diatonic for the uninitiated
To witness Cuba's musical pulse first hand and sip Mojitos in the sweat of Havana's Bar Montserrate is privilege enough, but to sit in with the house band Sabor de Cuba, play the diatonic harmonica and get out alive? Ay Caramba! That's the stuff of dreams.
The Montserrate is a tourist magnet for genuinely good reason. Kitsch-free, under a blanket of humidity and aromatic cigar smoke, the throb of its acoustic Latin music is quite simply mesmerising. Add a splash of Ron Cubano, a serpentine twist of Salsa dancing and you have all the ingredients of an impromptu Latin fiesta. Next time you're in town, drop in and join the party.
During a break in the music, house vocalist Luis Franklin presented the band's bongo drums to guests sitting at the bar. Stepping up, the Good Doctor patted a rhythm across the skins which drew a nod of approval from Luis. Followed by an offer of sale. Sadly a shortfall in funds and luggage space forestalled business and in broken Spanish the Doc explained he too was a poor musician. What do you play? Luis asked. The Doc produced a lone Lee Oskar diatonic from his bag.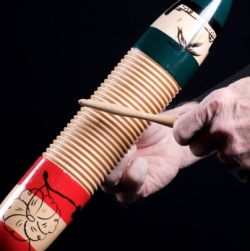 Yo soy un hombre sincero
Luis insisted on hearing the harp, however the ensuing blues riffs failed to impress. While Latin grooves feature strongly in rhythm and blues, evidently the reverse is not true in Cuba. With a rapid volte-face the Doc broke into Cherry Pink (Apple Blossom White).
A grin blossomed on Luis' face. He pointed to a picture of Perez Prado hanging on the wall and invited his British hermano to sit in with the band during the next set. Luis walked back to the stand. Holding up his harp, the Doc called after him, 'Key of C….Charlie….uh Carlos!' He carved a C in the air. Luis gave a thumbs up.
So can the diatonic harmonica cut it in Cuba?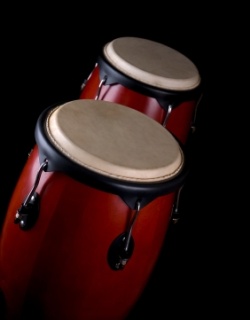 Si claro! But beware. While they are natural and instinctive players, Cuban musicians are wonderfully disciplined. With all due respect, this ain't no blues jam. So if you are prepared to join in (preferably by invitation), it is advisable to have a Latin standard up your sleeve. Or else the confidence to play over Latin rhythms and song structures.
At the appointed moment, the Doc joined the band, directed his harp towards the ceiling and took the lead on Cherry Pink (Apple Blossom White). Three minutes later, the room erupted with applause. The Doc pinched himself and privately gave thanks for a Kodak moment – Cuban style.
There is a slight danger that, in the wrong hands, the 'blues' harp could be regarded as an American intruder. At the time of writing, the embargo (el bloqueo) that has existed between the two nations since October 1960 is still in place.
Fortunately however, Cubans wear their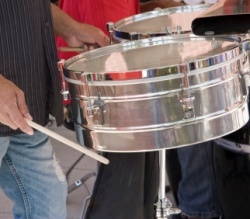 hearts on their sleeves. If you are willing to speak their musical language rather than impose your own, you will almost certainly be made to feel welcome. Good music is the currency that eclipses politics.
Una más vez!
Later in the set Luis invited the Doc to rejoin the band. Momentarily thrown, the Doc discreetly blew a whisper through his C major harp from the bar. The song was in D minor. He drew hole four and ghosted a few third position licks. Venga!
Conclusion. Third position (Dorian Mode) works fabulously with Latin music. It frees up some really juicy jazz notes, and in the acoustic environment of the Bar Montserrate, against string bass, piano, congas, bongos, trumpet and percussion, the humble diatonic harp seemed to play itself.
After hours
The Doc and his friends returned to the Montserrate for a repeat performance the following evening and as the bar closed, Luis invited everyone to join him for some after hours music and rum a short walk away at the Oasis Club. The Oasis charges a modest entrance fee, but it is worth it. Here the house band uses microphones and a PA, and the bongos and congas are substituted by the timbale.
The music was pumping. The Doc was invited up again, this time sharing the lead spot with a Latin Jazz flautist. Somehow the diatonic harp held its own and, while it may not enjoy any precedent in traditional Cuban music, its novelty factor and some reasonable musicianship ensured it was accepted.
Some starter Latin licks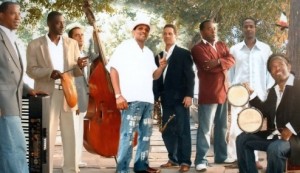 Of course Fifth position (Phrygian Mode) would work too, if you are fluent in its application. Using blow 2 or 5 as your root note, on a C harp for example this gives you E minor. Fifth is often referred to as Spanish tuning. Alternatively you can purchase Spanish tuned harps. But more of this in our future posts.
Meantime here are some simple Latin licks to try out. Remember you have to get with the groove. Percussion and rhythm are the heartbeat of the Latin musical treasure trove. Oh, and by the way, Luis is now the proud owner of a C major Lee Oskar harmonica. It would have been rude to leave without saying thank you. We're on a C major diatonic..
Lick 1
2D   3D..2D
4B..5B..4B
4D   5D
4D..4B
5B   (..4B)
Lick 2
2D
2D"
2D..1D
1D..2D"..2D
NB: Avoid 2B. Breath around it. It's not a Latin note.
 Lick 3
2D   2D   2D"   1D
2D   2D   2D
2D"..1D
(2D"..1D)
Lick 4
4D   6B
4D   4D'   3D'   4D'
4D   6B   4D   4D'
Lick 5
4D   6B
4D..4D'   6B
4D'..4B   6B
4B   3D
3D   4B   4D'
Repeat