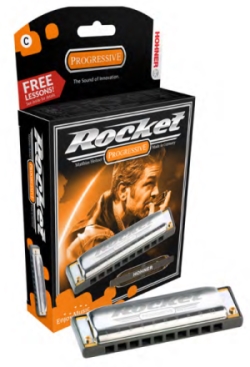 Let me introduce my new Rocket 88
There's a right old rumpus down at the Harp Surgery! The Doc has taken delivery of his new Hohner Rocket and he's been putting it through its paces. The verdict? It's everything Hohner claims it to be – comfortable, responsive and loud. If you're considering investing in a Rocket, we say go for it, you'll love it! It's great for blues, rock and pretty much every contemporary style. And just to get us in the mood, here's some Pocket Rocket from the Fab T-Birds..
For those of you looking for more information before you dive in and buy a Rocket, it's time to grab your beverage of choice, turn the phone to silent, draw the blinds and enjoy a good graze through our analysis below. But just before we get going..
At the start of the 2014 when we had the pleasure and good fortune of seeing Kim Wilson in San Jose, there was rumour he would be playing new Rocket harps for the show, in advance of their official release date. Contrary to speculation however, he didn't. Nevertheless, here's a short video of Kim trialling the Rocket at the 2014 NAMM exhibition. (more…)