So many smiles down through the years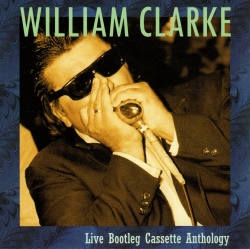 Harps down, heads up! Harp Surgery has been chatting with the lovely Jeanette Lodovici, former wife of the late great William Clarke, about her latest CD release: William Clarke – Live Bootleg Cassette Anthology. Read on to find out how you can win a copy!
Jeanette explained how the project came about: "There are so many pirate recordings out there of my late husband. Two of his fans sent me some of this bootleg music. Unfortunately it was poor quality, so I sent it to three different studios and finally we got a decent sound out of this badly recorded material.
I still had my doubts on the quality of the recording though. I promised Bill that I would never put anything 'bad' out of him. So I sent a few songs to eight people I respect. Seven of them told me it was great stuff and the quality really didn't matter. Well, I went with the majority. (more…)