'Apart from the known and the unknown, what else is there?' Harold Pinter
What is the 'Top End'?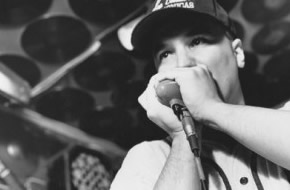 Holes 7-10 and everything that goes with them. When I first took up the harp, it seemed players always asked each other two questions: 'Do you tongue block?' and 'Do you use the top end?' At that time I didn't do either. I didn't really know what they were.
Apart from one high-pitched lick I had gleaned from The Cheaters song 'Drugs' (on their excellent 'Sweat It Out' album), I think I cracked blow bends long before I ever explored what has lovingly become known as 'banjo country'. The top end. I go there more often these days (I also tongue block). (more…)