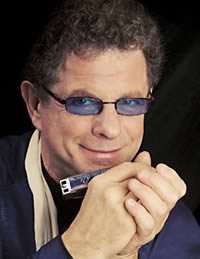 All my friends know the low rider
Few students ever arrive at the Harp Surgery knowing exactly how many bends there are or where they're all located. Some think they do, but on closer inspection find there are gaps in their knowledge or ability. Some can draw bend but not blow bend. Some are unable to bend at all. This is a skill area that almost always needs attention. I firmly believe players of any ability should spend time working on the accuracy of their direct bends. No matter how good you are, those 3 hole draw bends can never be taken for granted.
When you start bending, it always pays to remember the Harp Surgery's golden rule – it's ok to make mistakes. That's why they put erasers on the end of pencils. Perfecting your bends will involve an amount of trial and error. You will learn from your mistakes. And remember this is one of the most significant points of any harp player's development. Be patient and persevere. You're breaking into the big time!
The low rider is a little higher
In another article, we spoke about monitoring the accuracy of bends – How do I know I'm bending in tune? My conclusion was that all the electronic paraphernalia in the world is no substitute for using your own ears. Furthermore, instead of learning each individual bend in isolation with an electronic tuning device to determine your accuracy, what better than to pick a fun tune and learn to play the bends in context. You're a musician after all; if the bend ain't right, the tune won't work. (more…)