The Little Walter Diary Ch.1 – Introduction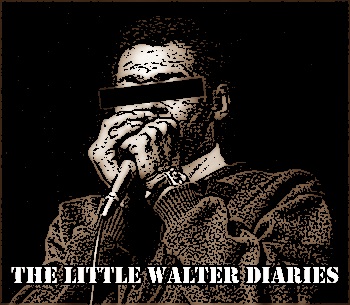 In search of the inner Walter.
I am officially a liberated blues harmonica player. I woke up this morning and admitted to myself that I just don't get Little Walter. I never have. I've been denying the fact for years, cowering in the deepest recesses of the blues closet, fearful of public ridicule. But now I'm out. O U T, out.
Everyone knows mastery of Little Walter's diatonic blues dialect is an essential step in any half-decent harmonica apprentice's development. If you can't recite Juke note for note, name all his hits and tongue block them, you're nobody. Well, I can play the intro to Juke from draw two or blow three, with or without octaving blow six, I can tongue-block or purse it at will, but I've never stopped to learn the whole piece. The reason for which is two-fold. Firstly, there was a timing issue I just couldn't unravel, whether or not it was a mistake on Walter's part. Secondly, for love nor money, I simply couldn't copy Little Walter's phrasing, nor did I feel the urge to do so. Oh, and there was another reason. Big Walter.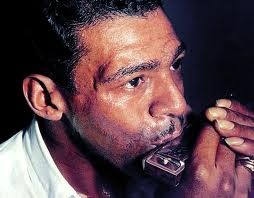 When a small group of fellow blues enthusiasts emerged at school, there was a real buzz. The violinists and cellists became instant witnesses to Muddy Waters, Elmore James, Lightnin' Hopkins, Chuck Berry or Bo Diddley. The pianists meanwhile worshipped at the alter of Pinetop Perkins, Jerry Lee Lewis or Professor Longhair. Nobody knew much about Willie Dixon, Fred Below, Willie 'Big Eyes' Smith or any other rhythm section players, so our solitary percussionist just got on with it. All of which left a big gap in the market. A gap I meant to fill.
Short of approximating the theme tune to the Old Grey Whistle Test, nobody could really figure out the blues harp, although we accepted this was essential for completing our burgeoning blues band. And everyone agreed Little Walter was where it was at. Everyone that is, except me. I nodded in tacit agreement. I couldn't risk excommunication from our musical conclave. But somehow Big Walter seemed to speak more clearly. Through the harp at least. As did Sonny Boy Williamson II and Jimmy Reed. Inwardly I knew I was a 'Walter Minor' apostate. Big Walter was the daddy.
Sure, I knew all about My Babe, Out Go The Lights, Temperature and Just Your Fool. My favourite Brit Blues and Pub Rock bands were covering them. Lew Lewis Reformer, Dr Feelgood, The Blues Band, 9 Below Zero and Fast Eddie, they were all at it. But I was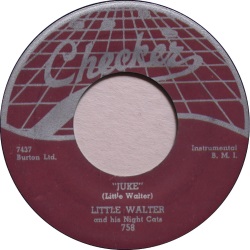 contrary by nature. Not a counter-revolutionary, just someone who ran apart from the pack.
Now, wholly and retrospectively, it's time to change my ways. I've decided to grasp the nettle and do penance. It's time to find my inner Walter. I have no idea how or where my odyssey will end, but during this quest for the holy wail, I will keep a diary to record my progress. Will I determine once and for all whether all the soothsaying that surrounds Little Walter is just pentatonic hot air? Will I find my way to short-harp nirvana before I scuttle back into the blues closet, Big Walter LPs tucked under my arm, and lock the door behind me. Time to find out.