Boogie On Reggae Woman..[with tab]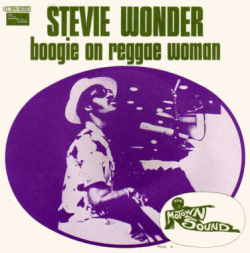 Stevie Wonder diatonic harmonica
It was 1974. With a string of hit singles under his belt, Stevie Wonder recorded Boogie On Reggae Woman amidst some more reflective compositions for his new album, Fullfillingness' First Finale.
The song's title is slightly misleading. This is no Trench Town rasta vibe. There is a reggae skank for reference, but underneath it's as fundamentally funk as Superstition and just as ground breaking.
For Harp Surgery fans, what makes the song especially interesting, is its infusion of a bluesy piano line and some highly expressive first-position blues harping. Let's look more closely..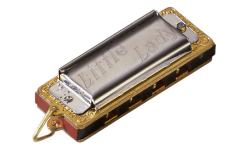 Can I play?
For harp players, this may come as an exciting revelation. Stevie Wonder is of course synonymous with Chromatic harping. Chi-Lites, Eurythmics, Sting and Elton John (amongst many, many others), have all embraced him on their recordings.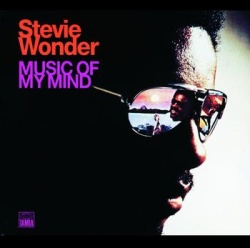 But Little Stevie started on the diatonic – albeit a four hole Little Lady – and listened to the likes of Jimmy Reed and Little Walter. He went on to lead the school harmonica band, before eventually falling in love with a Chromatic given to him by an uncle.
Arguably, Boogie On Reggae Woman has it's roots in Wonder's 1972 song Sweet Little Girl. There he uses a bluesy F# diatonic in second position, to explore a boogaloo groove. Also that Moog synth is in the mix, providing another heavy bass line.
I like to see you boogie
In his homage to the the harmonica, Harmonicas, Harps amd Heavy Breathers, Kim Field refers to the harmonica line on Boogie On Reggae Woman as textbook Jimmy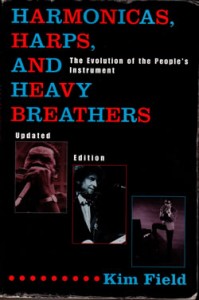 Reed diatonic playing. He also points out that Stevie Wonder acknowledged Jimmy Reed in one of his 1974 Grammy acceptance speeches.
Certainly Stevie Wonder uses the same upper register configuration popularised by Jimmy Reed, but he warps it into a new dimension. Simply by injecting some unique phrasing and altered rhythm, it becomes soulful.
For my money, Gary Primich probably spotted this too. On his 2002 Dog House Music album, he recorded the title track Dog House and echoed Stevie Wonders soul fixing delivery on the upper blow bends. He uses a Bb diatonic.
Right across the floor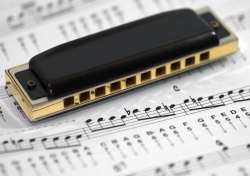 Time to get down to business. You'll need an Ab diatonic to play along. This is a lower register diatonic harp, which allows us greater control on the blow bend reeds. If you don't have one handy, get one ordered and check out the following background information in the meantime.
For instruction on how to blow bend visit our Harp Skills page. You will also find our three part series on exploring 1st Position Blues Harp useful.
I like to do it to you
Using an Ab harp, Stevie Wonder first pitches in on the harp at the 2:18 point and delivers a 30 second solo. He comes in a second time after the Moog solo at 3:45 and continues soloing on the harp for a full minute before the song fades out. Here's the tab and sound files for the 30 second solo. ~8B denotes a bent, or scooped, note into 8 Blow.
              ~8B   ~8B    ~8B..8B'..7B..7B
8B'..~8B..8B'..7B   8B'..7B   6D..6D'..5D
6D'..6D   7B    Can I Play?!!
7B..7B  ~8B..~8B
~8B..9B..~8B   8B'..7B   ~8B..~8B..7B      Can I Play?!!
~8B   ~9B   ~8B     Ow!
7B..7B   ~8B..9B  ~9B..~9B..8B
8B   ~9B   9B'..9B'   9B'..9B.9B'
~8B..8B'..7B   ~8B..7B    Uhh!
8B   ~9B   9B'..9B'   9B'..9B.9B'
~8B..8B'..7B   ~8B..7B
~10B   ~9B..~9B   ~9B..9B'..8B     Ahh!
~9B..9B'..8B   8B   7B..7B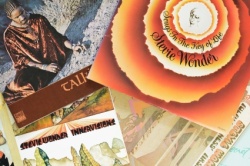 Till you holla for more
Now you have the feel for it, listen to the final minute-long solo for yourself and mess around on the top end of the harp. You'll notice even Stevie's lines get a bit ragged at one point, before he momentarily revises his input and simplifies things.
Boogie on reggae people!