Culture Club Harmonica I – Church Of The Poison Mind [..with tab]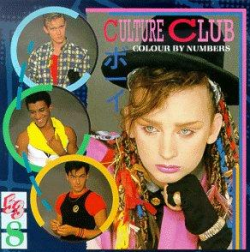 The Harp Surgery has had a number of enquiries regarding the harp riffs used in Culture Club's hits and who was responsible for them. The culprit was Judd Lander, a harp player from Liverpool who managed to ingratiate himself with Sonny Boy II before moving to London as a session musician and co-founding the Charisma record label. You can find more about Judd in our Harp Trivia pages and on his website.
In the heady days of post-punk Britain, the Sex Pistols' erstwhile manager Malcolm McLaren branched into the New Wave pop market with his new creation for the 1980s, Bow Wow Wow. We could look into how and where he found the lead singer Annabella Lwin, his promises to side step the Lolita and Svengali traps, how old Lwin wasn't, that scandalous album cover, the Vivienne Westwood effect, and how utterly brilliant the music actually was. But we won't.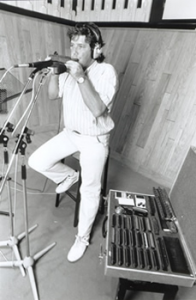 Instead let's consider what followed. During their early performances Bow Wow Wow were joined on stage by a second singer, the androgynous Lieutenant Lush. When Lush's talent started eclipsing Lwin's however, he (for it was a he, contrary to media speculation) was asked to move on by the management. Lush promptly founded his own band, Culture Club, and re-named himself Boy George. The rest of the story is probably more familiar. Unperturbed by the failure of their debut album and two singles, Culture Club released a second album, Colour By Numbers. Their next single, Church Of The Poison Mind, hit the top 10.
Judd Lander's playing is instantly recognisable, yet he doesn't use any complex tunings, positions, overbends or special effects. Instead he relies on a regular cross harp formula and his natural, semi-acoustic tone. It's the strength, clarity and character of that tone which makes him unique. Add to this his attack, phrasing and a tasty vibrato, and you have the whole package. So how did he do that?
Love will make you blind in the church of the poison mind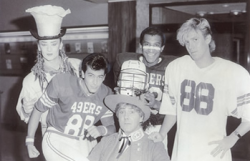 Church Of The Poison Mind features only three short snippets of harmonica, but the impact is immense. Lander covers 16 bars during the intro, another 16 bar break midway and the fading few bars at the end of the song. The signature intro riff is more or less repeated for the break, while the outro is free-form. We're using an F major harp for cross harping in C major. Learn to work 'inside' your harp, make musical statements and give it 'voice'. As you work through the tab below, be aware that Lander likes to 'scoop' into certain notes for effect. In our tab, an italicised note linked to a regular note indicates a scoop.
The intro looks and sounds like this:
1D..gliss..4D..4D'..4D……
4B….
3D 2D'..2B 1D
1D..gliss..4D..4D'..4D……
5B 5D 5B
4D 3D'..3D..3D' 2D
The middle break is virtually the same as the intro but looser on the timing. It looks and sounds like this:
1D..gliss..4D..4D'..4D……
4D'..4D 4B
3D..2D 1D
…4D…
5B 5D 5B
4D 3D'..3D..3D' 2D
The outro is more free-form, still using cross harp patterns. It looks and sounds like this:
6D'..6D….
6D'..6D 6B 5D 4D'..4D 4D' 4B
3D'..3D 2D 1D
And one final fading lick:
4D'..4D-5D
4D'..4D 4B 3D 4B
In our follow-up post we'll look at the next red-hot release by Culture Club, Karma Chameleon, also featuring Judd Lander on the harp. Until we do, here he is in action with Culture Club!
And here's a word from Judd himself!
"Many thanks for the flattering comments about my playing.  It is really nice to be appreciated.  Warmest regards – Judd Lander"