Irish Harmonica – Garryowen
Eireann go Brach.. Happy St Patrick's Day!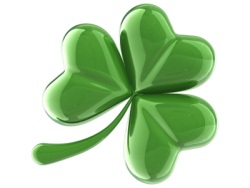 Virtually forgotten in the post-war revival of traditional Irish music, Celtic and folk harmonica has recently enjoyed a massive rise in popularity. This is largely down to the work of Brendan Power and Mick Kinsella, both of whom joined us at the UK Harmonica Festival in Bristol 2010. To celebrate St Patrick's day, let's investigate the Irish harmonica style a little further and learn a great tune called Garryowen.
Brendan's 1993 recording New Irish Harmonica ultimately led to his tenure in the Riverdance show, bringing him to the forefront of the Irish harmonica style. Meanwhile, native Irishman Mick Kinsella drew on compatriot Eddie Clarke as the major inspiration for his Celtic harping. Both are active on the Irish folk music scene today, as well as TV, Radio and Film. Did we recently hear Brendan on the soundtrack of the Leap Year movie?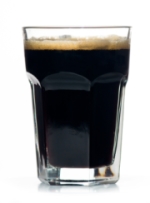 Paddy Richter
As he developed his Celtic harp skills on the 10 hole diatonic, Brendan found the lower register prohibitive when carving out the quickfire sequences in Irish jigs and reels. His solution was to retune his harps, raising the blow note in 3B a whole tone. This left 2D to cover the 4th and 5th notes of the scale, while 3B covered the 6th note. The new system was christened Paddy Richter tuning. Paddy Richter is now highly popular, not only amongst players of Irish harmonica, but also with folk harp players in general.
Reference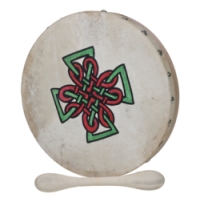 Folk harmonica expert, Steve Shaw currently writes a regular column on the topic of traditional Irish and British folk tunes for harmonica in Harmonica World magazine. The magazine is available by subscribing to the UK's National Harmonica League (NHL) and you can find the sound files to Steve's pieces on the NHL site. Brendan Power has produced a fine instructional volume entitled Play Irish Music On The Blues Harp which is available on his website. Brendan is also widely available on Youtube and through Suzuki's harmonica instructional information.
Garryowen
Now let's get down to learning a new number. Here's an Irish tune you can try on a regular 10 hole diatonic harp called Garryowen. It comes from Limerick in the Irish Republic and was originally entitled Auld Bessy. Garryowen is often played when cavalry or mounted troops are on parade. Under General George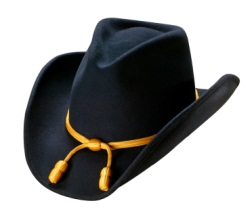 Custer, Garryowen became the official song and nickname of the 7th Cavalry. Allegedly it was the last tune to be played for the 7th Cavalry before the Little Bighorn.
Like many Irish airs, Garryowen comprises two distinct melodic parts. Rhythmically the tune is a Galop. For performance, military bands play part one once, then part two twice – repeating the penultimate note of part two to trigger its repetition. Together, these parts form the first movement of the piece. The second movement is less well known, though still Celtic in nature, and provides an interval until the first movement (parts one and two below) is resumed to complete the piece.
We're in first position on a C Major diatonic. Bold notes indicate the down beat.
Intro
5D   6D..5D   7B..6D
6D..6B   5B..4B
6D   7D   7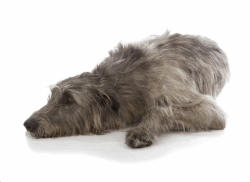 Part 1
Here's the first part in full
Now let's break that down into easier chunks
7B..7D   6D..6B..5D   5B..4D..4B
5B..5D..5B   5B

7B..7D   6D..6B..5D   5B..4D..4B
4D..5B..4D   4D

7B..7D   6D..6B..5D   5B..4D..4B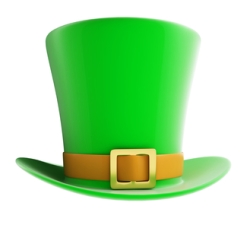 5B..5D..5B   5B


6B   6B..6D..7D   7B..6B..5B
4D..5B..4D   4D


Part 2
Here's the second part in full

Now let's break that down into easier chunks

5B..5D   6B..5B   6B..5B   6B..5B   6B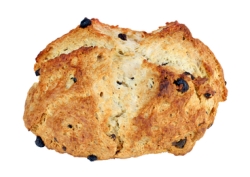 7B..7D   6D..5D   6D..5D   6D..6D'   6D..7D




7B..8D   8B..8D   7B..7D..6D   6B




6B   6B..6D..7D   7B..6B..5B
4D..5B..4D   4D*   repeat part 2 (*4B to finish)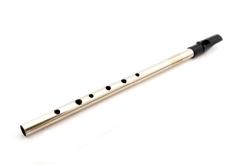 Happy St.Patrick's Day!
Start the patterns slowly. Practice and repeat them until the sequences become fluent and automatic. This is a big step in starting to play Irish and Country harmonica.