Pencil Full Of Lead – Paolo Nutini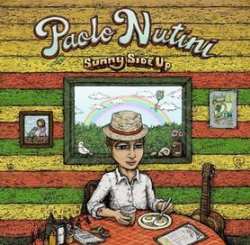 I got food in my belly, a license for my telly and nothing's gonna bring me down!
We've only just caught on to this track, but you should have seen the shenanigans around the breakfast table down at the Harp Surgery this morning. The Good Doctor was blowing bass on an empty scrumpy jar, Elwood was harping his little head off, Otis the postman was tapping his teaspoon on the side of his cup and the Riverboat Captain was dancing a maniacal hornpipe around the hazardous waste container. We've not had so much fun since last Sunday's matinée showing of Jungle Book.
We hold our hands up and confess we know next to nothing about Paolo Nutini or his band The Vipers, except they're from north of the border. Clearly Paolo has been a rising star for some time. For obvious reasons however, one player from amongst The Vipers caught our collective eye. He's Fraser Speirs, the coolest Laird o' the Moothie. This man has been a beacon for the diatonic for decades. You can see him in action here with Tam White.
Anyway, we just had to share it with you. So turn up your sound system, grab your G major diatonic (2nd position) and get with the groove! Happy Harping.
And by the way… in case you were wondering, it's here. And yes he does the Bear Necessities too! For more information on this track and the harmonica content, see our follow up post Pencil Full Of Lead – Which Harmonica?