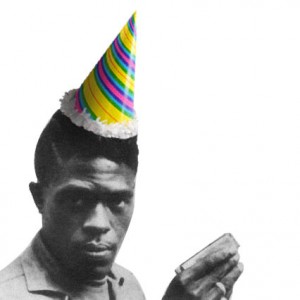 The Hoodoo Man would be 75 today.
Harmonica great Junior Wells was born December 9th 1934. It's remarkable to think that someone who played with Muddy Waters in the early days would have been so young today (he was 19 in 1952 when he joined Muddy's band, and died in 1998, aged 63).
I like Junior a great deal, so I'm celebrating him today. His harmonica style strikes me as being deceptively simple: he knew when not to play. And when he decided to play, he could make that thing wail like a cat being set on fire.