Happy Birthday Junior Wells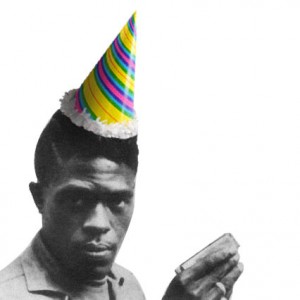 The Hoodoo Man would be 75 today.
Harmonica great Junior Wells was born December 9th 1934. It's remarkable to think that someone who played with Muddy Waters in the early days would have been so young today (he was 19 in 1952 when he joined Muddy's band, and died in 1998, aged 63).
I like Junior a great deal, so I'm celebrating him today. His harmonica style strikes me as being deceptively simple: he knew when not to play. And when he decided to play, he could make that thing wail like a cat being set on fire.
Of course, he was also a great singer and a snappy dresser. And, if the anecdotes are anything to go by, he wasn't prone to taking shit from anybody. In one (undated) eulogy Bob Koester, founder of Delmark Records, recalls some of the hairier moments:
Toward the end of its existence, Peppers' musicians were hassled by a gang that extracted a ransom for each instrument and amp carried into the club. I guess Lefty Diz didn't want to pay when he was Junior's guitarist. They attacked him right on the bandstand during one of Junior's sets. The gangster and Junior exited the club through a plate-glass window and the word was out that Junior better not come back to 43rd Street for his next gig. A few nights later Junior stepped out of his car with a shotgun, fired in the air, and 43rd Street was as safe as if the legendary Two-Gun Pete was on the job…
What's your favourite bit of Junior Wells folklore? Shout it out in the comments box. And in the meantime, here's the Hoodoo Man himself:
Happy birthday, Junior.