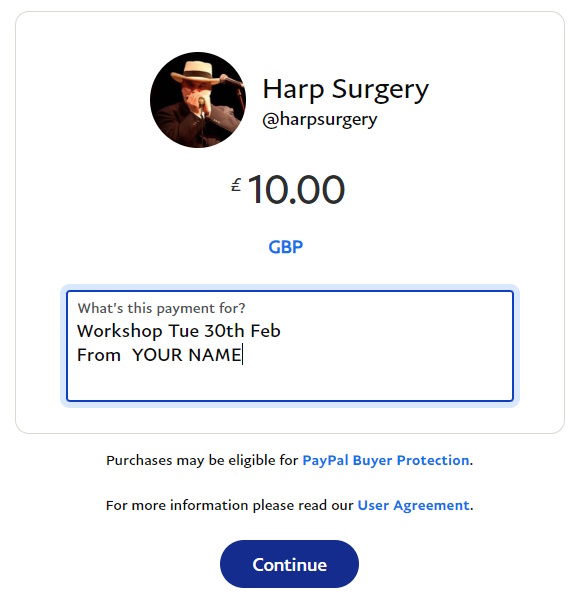 Schedule : We meet every Tuesday evening
Time : 7.00pm-8.30pm (UK)
Platform : Zoom
Fee : £10.00 GBP payable in advance
Sign up : paypal.me/harpsurgery
What do workshops include?
Styles from Blues, Americana, Folk, Celtic, Latin, Pop, Rock, and World Music. Breathing and musical warm up exercises. How to identify the key of a 'mystery' song. Work on chosen study pieces. Focus on specific harmonica skills and techniques. Jamming. Q&A, advice and information exchange. We use a combination of harmonica tabs and standard notation, but you won't need to read music in order to join in. All ability levels are welcome.
How to sign up
Harp Surgery sessions are pay-as-you-go. To confirm your attendance and receive our unique weekly password please transfer £10.00 in advance by PayPal. Simply type paypal.me/harpsurgery into your web browser and follow the instructions. Please ensure you include the Workshop Date and Your Name in the 'What's this payment for?' window. (more…)