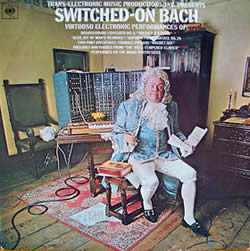 Hark, what peaceful music rings!
[To the Memory of the great Herbert Harris, Choirmaster and Organist of All Saints Church, Harpenden, UK].
Welcome to the Harp Surgery, where one minute we're honking the blues and next minute we're power harping on a tangent. Time now to turn the clocks back three hundred years to the ornamentation and etiquette of the Baroque.
Whether or not you've studied classical music, it's a certainty you've encountered its superstars. In absentia, these dudes have colonised elevators, call centres hold messages and even TV theme tunes (check out The Antiques Roadshow ) for decades. Our house favourite is Johann Sebastian Bach. Jesu Joy Of Man's Desiring, composed in the early 1700's, was regular fayre for the Good Doctor as a junior.  And somehow, Bach was hip. (more…)