If I leave my love behind, nobody's fault but mine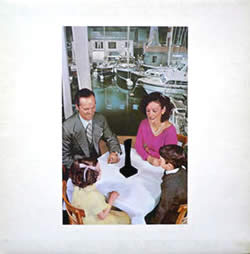 And so to the wonderful world of heavy metal harmonica. Use of the humble harp in big time rock'n'roll should not really be a surprise. It's no secret the likes of Led Zeppelin, Cream, Aerosmith, Deep Purple, Black Sabbath and their peers drew inspiration directly from the great blues masters. So a splash of harp is quite fitting.
On this note Otis, the Harp Surgery's postman, delivered this lovely letter this morning. It brought a big smile to the Good Doctor's dear old pre-breakfast visage (him being a life long dirty Leeds fan).
I was wondering if you can answer my question?? What key harp is Robert Plant playing on the Led Zeppelin track 'Nobody's Fault but Mine'???? I've been learning the harmonica for a few months now and I find your website very inspiring!
Thanks, Johnny. From Leeds.