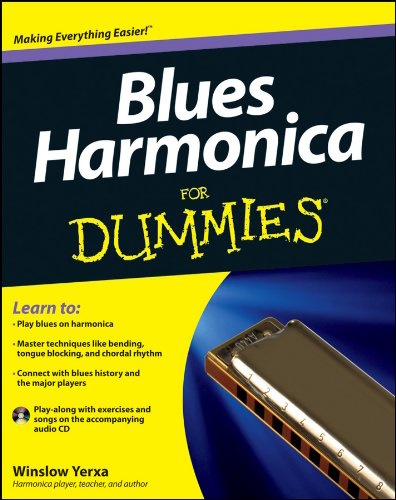 Is it a trill, or is it a warble?
Find out by joining our Zoom workshop this Wednesday 13th September at 7.00pm (UK), when we welcome Winslow Yerxa live from California.
Winslow is the author of our favourite harmonica encyclopedia, Blues Harmonica for Dummies. Be sure to order your copy online!
We normally meet on Tuesdays, but this week is an exception. For details on how to join our session this Wednesday, go to our Workshop page here or click our Harp Workshop toggle.
We all thought trills and warbles were the same thing, but we're open to persuasion. Every day's a school day down at the Harp Surgery! See you at this week's Workshop.