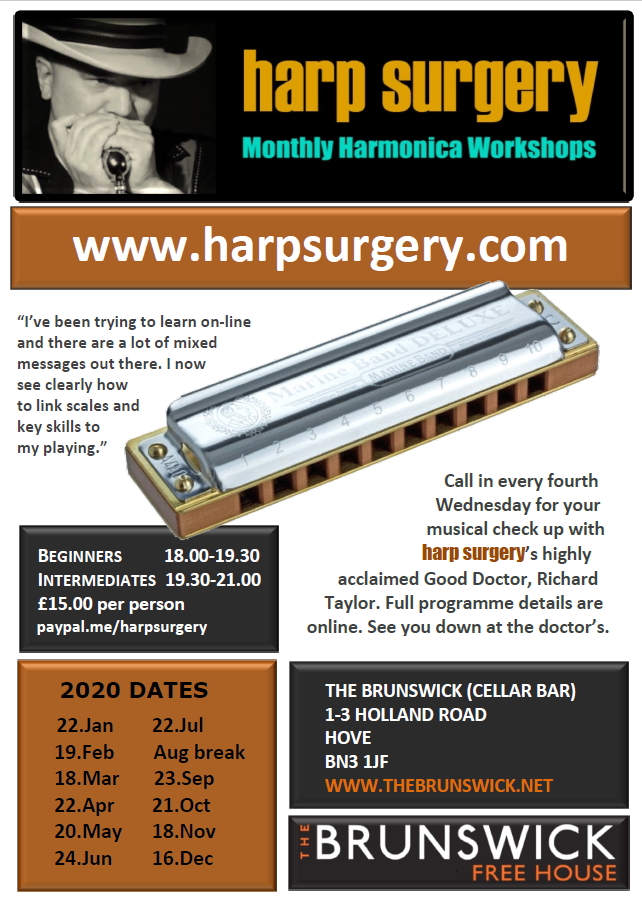 Come on down to the Surgery…
Bring your harps, bring your questions, join the gang, and let the good doctor fix all your ills.
Each workshop is an hour and a half long, and there'll be plenty for you to take away and practise between sessions. Please note we've moved to Wednesday evenings, and we're upstairs now!
Beginners meet from 6.00pm-6.30pm, and Intermediates meet from 6.30pm-9.00pm, in a user-friendly atmosphere, with drinks and food available for purchase from the Brunswick's excellent bar. What could be better!
And if you're feeling adventurous, you can check out the weekly jazz jam afterwards in the main music auditorium.
Click the workshop icon on the right for full details of our programme, which will also accommodate any burning issues each month. Print off a copy of our schedule here too, and keep it on your fridge!