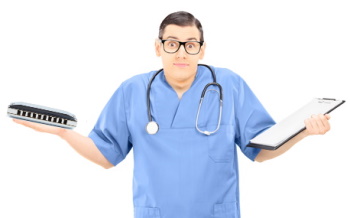 Join us in Harp Surgery's Zoom Room
This week we are joined by Paul Gillings who will be talking about tone.
Beginners – Every Wednesday 6pm-7pm (UK Time)
Intermediates – Every Thursday 6pm-7pm (UK Time)
Zoom
Lesson ID: 914 617 7410
Password: 058464
Download Zoom here.
The Surgery is open
While there may be exercises and topics we are currently working on, don't let this stop you from joining in. We will ensure you are made to feel welcome. Harp Surgery is about fixing typical problems and investigating the burning issues players encounter. It's great if you have questions, skills, pieces or other items you'd like us to investigate; when you share, we all benefit!
Voluntary contributions
It does take time to prepare and organise each workshop, so if you enjoy the experience, a donation is always welcome. If you are able to contribute, copy paypal.me/harpsurgery into your browser and donate whatever you consider reasonable. We understand that times are difficult; if you can't contribute, please join us anyway. Read on to find out more about our programme.