Blues Shock – Billy Branch & The Sons of Blues
A crazy little feeling called.. blues shock
Regular visitors to Harp Surgery will know we're huge fans of Billy Branch. This weekend we look forward to catching him live at the annual Blues Festival in Chicago's Grant Park. A stunning performer and renowned blues recording artist for over forty years, Billy has a knack for reigniting the blues, then blasting it clean into the new year. Given the chance, you'd be crazy to miss him on the big stage, but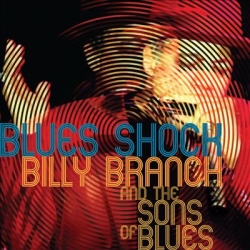 of course you can also enjoy his rich back catalogue of recorded material from the comfort of your own back porch.
For the unacquainted, the best point of embarkation is probably the Harp Attack album recorded in 1990 with Junior Wells, James Cotton and Carey Bell. It's an explicit illustration of Billy's roots. From here, check out Billy's personal favourite, Mississippi Flashback from 1992, when he emerged with his own band, Sons of Blues. Then our own favourites from 1995 The Blues Keep Following Me Around and 1999 Satisfy Me. You'll be hard pressed to find a collection more evocative of contemporary electric Chicago blues.
Hey everybody, I've got something to say
But then again, why not just jump into the here and now? It's been a while, but Billy's latest opus is a killer. Blues Shock treats us to a highly satisfying meze of standards, new tracks and some reflective autobiographical material. All of which bears testament to Billy's profound authority as a writer, player and blues advocate.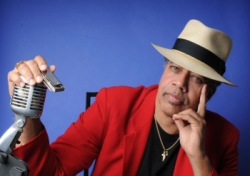 Co-written with Sterling Plumpp, Son Of The Blues is the opening track on Billy's new album. Lyrically, it's a statement of his place in the Chicago blues legacy. It's also a defiant fist shake at blues sceptics. Musically, it's an exciting throwback to 70's funk, with raunchy brass fills, a happening groove and some biting harp work.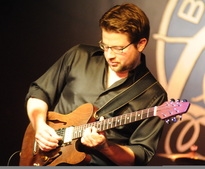 Crazy Mixed Up World, a Willie Dixon song originally recorded by Little Walter in 1959, is a highlight of any Sons of Blues stage set. Billy has drawn from his own back catalogue too, as he previously included it on his Satisfy Me album. That version was a slinky dance number, this one is edgier and more energetic. Of course it also references Little Walter's use of chromatic harp, with some thrilling big-band licks in Dm on a C major slide harp.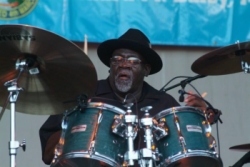 Blues Shock is the title track you can watch on YouTube (above), and it's a blues wake up call to the world. It embodies the brass riffing and backing vocals that bring character to the entire album, and there's a cheeky wink at Knock On Wood as the track closes. For harp fans, Billy plays a solo in his own unique style. Bluesy, jazzy and funky in 2nd position on a D harp with canyons of delay.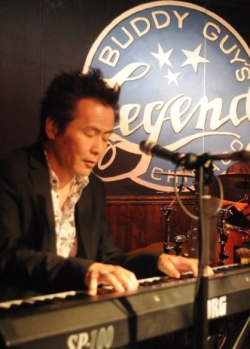 Using familiar blues allegory, Dog House was written by Bobby Bryant and features Billy and Ronnie Baker Brooks on joint vocals. You can find some great YouTube footage on line of Ronnie, Billy and the band playing this track live at Buddy Guy's Legends. It opens with some howling 2nd position blues harp in G minor, which is revisited later with a blend of minor 2nd and 3rd position licks on a C diatonic. It also includes an entertaining 'howling hound dog' effect from Ronnie's guitar, as well as some sensational blues guitar solo work.
Function At The Junction by Shorty Long has a pumping, northern soul feel to it. It also has some exciting Ramsey Lewis piano work by Ariyo. Billy adds a short E minor harp break in 2nd position on an A harp and the ladies are back with some wonderful harmony backing vocals.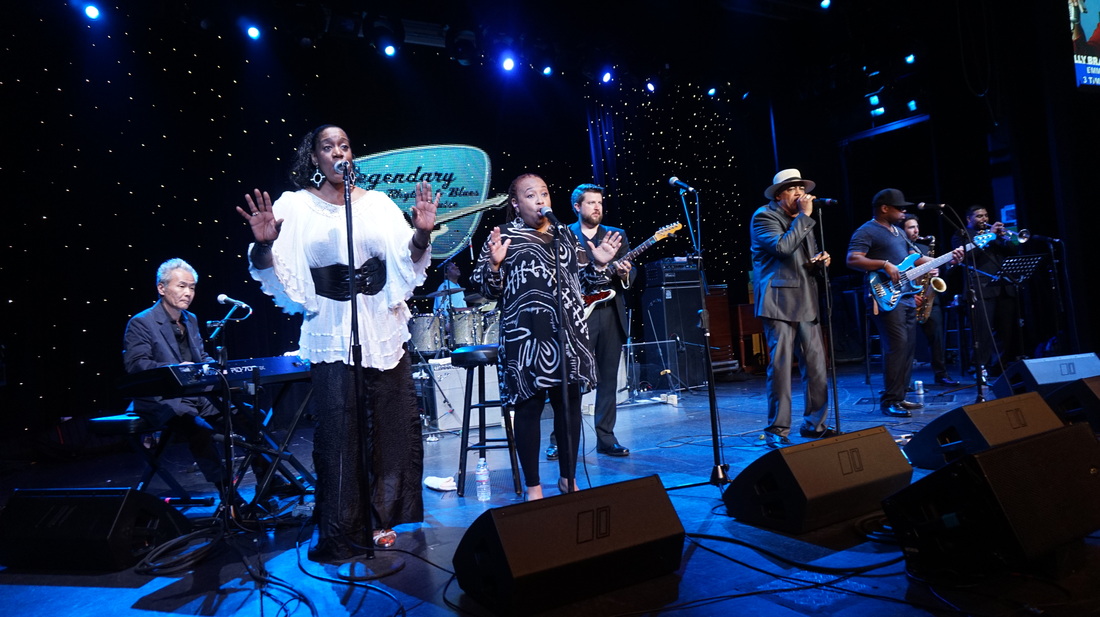 Going To See Miss Gerri One More Time is Billy's heartfelt tribute to Gerri Oliver, who ran the famous Palm Tavern on 47th Street, a musical landmark in the heyday of Chicago's Bronzeville night-life. Opening with a melancholic cello passage, the song is superbly structured. Rich backing vocals and Hammond organ work support a beautiful ballad. Billy adds a sensitive 2nd position cadenza in C minor on his F major harp, with impressive movement through the very top register.
Back Alley Cat was written by Sunito Ariyoshi, Billy's keyboard player, Ariyo. It's a jolly barrel-house excursion in G major, not dissimilar to Key To The Highway, and Billy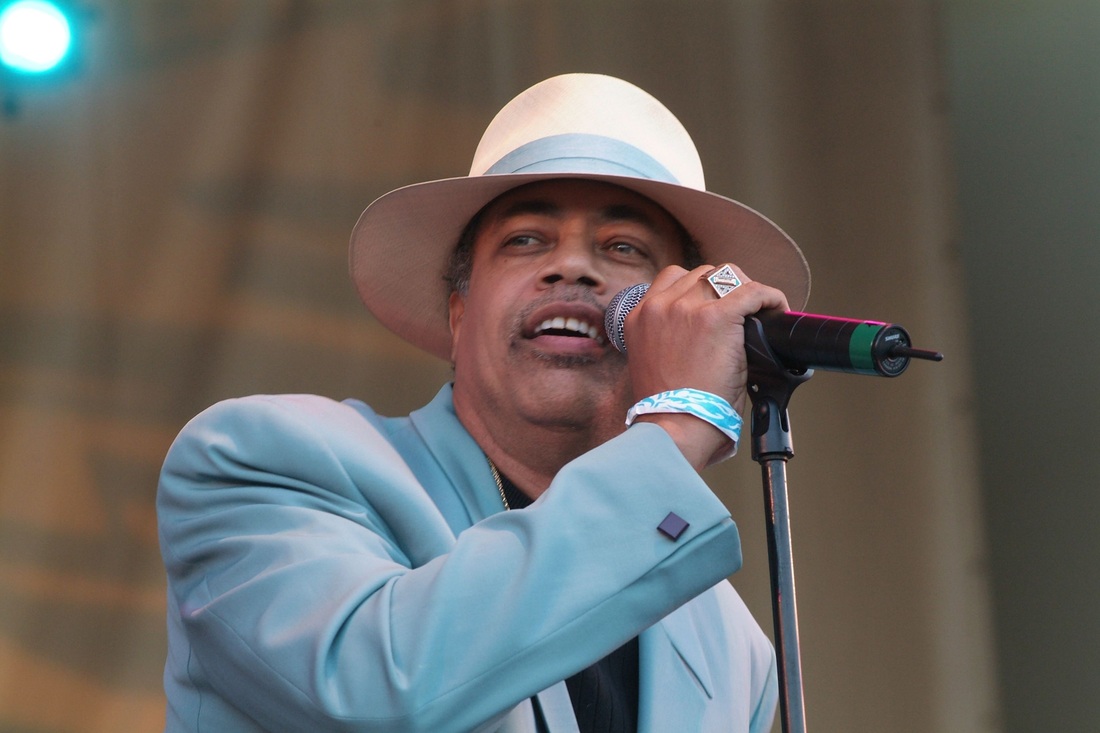 plays standard 2nd position licks on his G harp. Some may regard it as a filler track, but we think it's a necessary – and clever – palate cleanser. It balances the heavier fare of the previous track.
Boom Boom needs no explanation. Billy and the Band deliver a rapid, edgy take on things, pushing the beat and rocking it up. It's an entertaining track, with great exchanges between the harp and band earlier on. Billy leads the outro through John Lee Hooker's Boogie Chillen and a flurry of 2nd position licks on his A harp.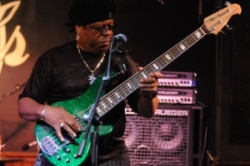 Slow Moe is Billy's hilarious, self-deprecating slow blues. Curiously, it might even be our favourite album track. Poor old Moe is the type that would show up late to his own funeral. Some lovely 1st position work on a C harp supports Billy's vocals and punctuates the tasty guitar solo. The comic effect of the extended rests is inspired!
Baby Let Me Butter Your Corn is an out and out boogie-woogie frenzy written by Billy. With a quick fire shuffle from the rhythm section, excellent brass fills and backing vocals, and a rocking piano marathon from Ariyo, you could imagine The Blues Brothers band tearing this one up. And it's wonderfully technical. The modulation mid-song is a lovely surprise. It steps up from G to A, A to C, then C to D, whereupon Billy launches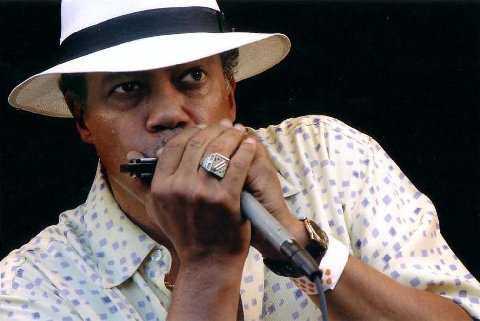 into some double-barreled 3rd position work on his C chromatic. Then it's a return to the G major juke joint for a classy, brassy finish.
Song For My Mother is a reflective theme written by Billy and Minoru Maruyama in D major; it sounds like Henry Mancini. While Ariyo textures the piece with some great Cuban style piano, Billy's solo work is melodic, sensitive and full of comment. The final guitar break is a reminder of the album's blues DNA, and Billy's finale of wistful, moon river harping draws the album to a close.
You're drinking lots of wine at the Kingston Mines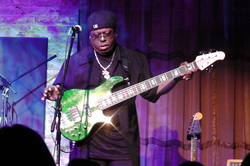 Blues Shock could be considered a concept album. It takes us on a journey through Chicago and through Billy's blues. Everyone at the Surgery loves it. It was therefore with great sadness that we learned of the passing of bass player Nick Charles shortly after the album's release. He was a unique talent, who originally arrived in the City courtesy of Howlin' Wolf. We were fortunate enough to witness Nick bossing his emerald green, five string bass live at Kingston Mines and will always treasure the memory. Thank you Nick for all you gave to blues music.
For more information about Billy Branch and The Sons of Blues, you can visit their website right here.