High quality leather accessories for harp players
For the past two summers, I have had the great pleasure of leading the beginner's harmonica workshops at Blues Saturday in High Wycombe (UK). Organised by the utterly wonderful Aron Woodall's (Big Azza to his mates), Blues Saturday is a great day, and night, out.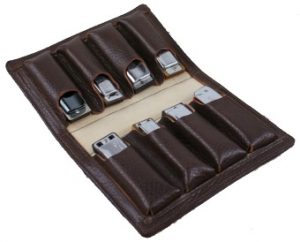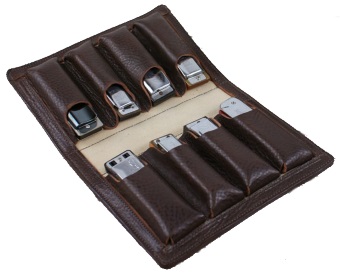 In 2015, Azza adopted ideas from our annual Harpin' By The Sea festival, and now produces his own programme for folks closer to the Central Southern UK. It's a fabulous event, which we highly recommend. This year it takes place just before the May half-term break and you can find out more by clicking the red text in our workshop link to the right of the screen.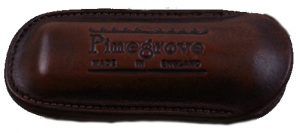 Back on message. Last year, half way through the day, Azza gathered his attendees for the prize draw. And as he announced the list of sponsors, heads turned involuntarily at the mention of Pinegrove Leather. Was this a secret fun day for harp swingers, as well as slingers? Was there cheap furniture up for grabs? The attendees shuffled their feet and avoided eye contact.
We needn't have worried. Pinegrove is synonymous with top-of-the-range, hand made, leather accoutrements for musicians. Their portfolio includes shoulder straps and plectrum cases for guitarists, stick holders for drummers, and a host of well-designed bags and pouches for harmonica players. Everything is made in England from high quality leather, which is beautifully hand stitched and expertly finished. Proper craftsmanship, with highly desirable results.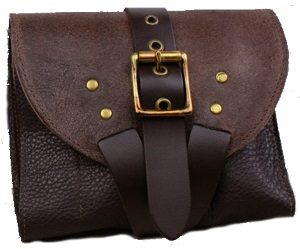 I contacted Rod Boyes at Pinegrove's Yorkshire headquarters in Hebden Bridge for a chat, and his knowledge about the professional needs of harp enthusiasts was immediately apparent. He ran through his range of harmonica carriers, all of which are illustrated on Pinegrove's website, and we talked about new ideas he's developing. Pinegrove's products are now sought after, and being shipped, right around the globe. And we can proudly announce that Pinegrove has also agreed to sponsor this year's Harpin' By The Sea festival.