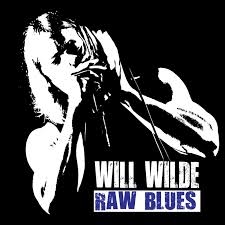 I just wanna be your play thing
Will Wilde's latest album is out now and he's touring it in Germany next month. Brits can catch the full band at The Hayling Island Blues Weekend in January 2014.  Should you go see him? Should you buy the album? Should you buy the t-shirt?
Yes if you want to witness a young blues artist in his prime, delivering his music with every last ounce of passion. Yes if you're looking for blues as dirty as engine oil on your jeans. And yes if you're looking for something to go with your jeans.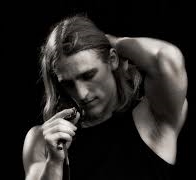 I don't need to be your smoking gun
Raw Blues picks you up in a cross-harp low rider somewhere on Michigan Avenue, cruises along Lake Shore Drive and drops you off in a neighbourhood somewhere south of the loop. We'll take a tour in a moment, but first we have to pay tribute to the superb set of musicians Will has assembled for his album. Together they lay down one of the most consistent and complete backdrops to a blues recording we have heard in years.
Raw Blues features Richard Newman on drums (Rory Gallagher, Steve Marriot), Stuart Dixon on guitar (Geno Washington, Marcus Malone) and Victoria Smith on Bass (Girls with Guitars). This is an ensemble that would have Grant Park grooving into the night.
Don't want you holding out for me
Paranoia wastes no time in hitting us where it hurts. It comes straight in with a wailing harp and primeval groans, both of which are audible through Will's Shaker mic system. The track is in Bb and Will plays Eb cross-harp. His delivery is impassioned, with each harp break reflecting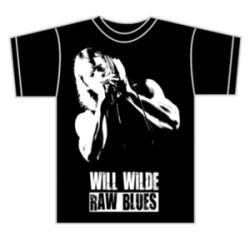 the anxiety of being in love and being cheated.
Thirty Eight is a great soul groove. It exudes crushed velvet flares, big collars and stack heels. The punctuated vocal styling is almost worthy of James Brown. The dual guitar and bass riff reminded us of Clapton and Bruce on Cream's Crossroads. Will's band delivers it all effortlessly. The track is in Db and we're guessing Seydel provided a Low F# for the first, beautifully fat and distorted, cross harp solo. Does Low F# exist? Knowing Mr Becher and the team at Seydel, the answer is können Wir schaffen. The second cross harp solo is on a regular F# and, most importantly, it hints at where Will could and should soon be heading with his excellent harping.
Numb is in Eb, with Will cross harping on an Ab, which affords him some rich low register touches. The track itself is reminiscent of early Billy Branch but, being played by a Brit, it also evokes something of 1970s Fleetwood Mac. A very nice drop either way.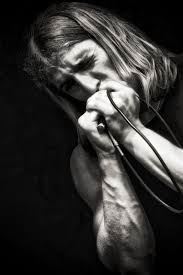 Your Days Are Numbered is a pallet cleanser. It has Will riffing in third position on a regular Eb harp and he's not afraid to tackle those awkward lower octave moves. The opening feels fresh and the track is a pleasing alternative to the rich cross harping of the previous three tracks.
Although Get Me Some is in the standard blues key of E and returns to second position on an A harp, it has to be the most exciting track on the album. Led Zep or Taj Mahal couldn't have topped it. This is a cover of Git Me Some, an Earl Thomas original from his excellent Soulshine album. Thomas's version is stripped down, with a delivery more reminiscent of Eric Bibb. Raw Blues picks it up by the scruff of the neck, splashes it with gasoline, then burns it. Will's band should cut across to San Fran's Biscuit And Blues club where Earl is still a regular guest, and show him what they've done.
Midnight Girl was co-written by Will and his sister Dani, who is also carving out a name for herself on the European and US blues circuits. It has something of the Hansons about it. Remember Mmmbop? The spirit of the seventies – all space hoppers, converse sneakers and bubble gum, with wriggling drum patterns and some nicely compressed vocals. It also conjures up shades of Jethro Tull. Harp players will need their D harps for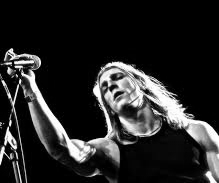 cross harpin' in A. An interesting choice for the album.
Mean Mistreatin Mama is back to basics on an A harp, playing vintage blues. It does what it says on the bottle. Borrowing Walter Horton trade licks a la Sugar Mama, this is a homage to Mean Mistreater Mama by Leroy Carr who, with guitarist Scrapper Blackwell pumped out his two-fisted barrelhouse blues piano and inspired generations. Will delivers his Big Walter effects most expertly and once again his vocals are highly charged. It just seems we may heard this kind of thing before and, even though it fits under the album's heading, the track is at risk of being labelled filler as well as killer.
What Makes People was originally penned by Jimmy D Lane, son of the Jimmy Rogers, for his It's Time album. From the moment Will states his intention with the opening harp salvos, you know it's going to be a joy ride. No doubt this one's a real crowd pleaser. It rolls along to a groove that sits somewhere between Willie Dixon's Same Thing and Rice Miller's Help Me. Just to tease, the song is played in F# and Will blows a B cross harp. Not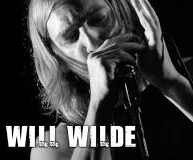 a key for your average blues piano player. It's the very thing that made my daddy sing the blues.
Citalopram Blues will resonate with anyone who has experienced depression. It's a contemporary take on an old theme; it's also a very brave and personal statement on Will's part. This is real, low down and desperate blues. I just don't know girl if I'm gonna make it through. Will's bold solo ascent to the upper registers of his harp, atop a retreated rhythm section is highly poignant. It tells his story with clarity and great authority. Will plays E cross harp and the track is in B, another unusual key shifted by Seydel! This is almost certainly a track that can develop further as he tours, perhaps adding even more avenues to an already blissful harp line.
You're On My Mind Girl is a good finale. It rides a double shuffle beat reminiscent of many Chicago style standards. Joe Louis Walker's 747 comes to mind. Walker invited Huey Lewis to blow some excellent Eb cross harp on his live recording. Will's touch on the reeds are an easy match. On this track Will pays a return visit to his Ab harp, playing cross in Eb to great effect.
I just wanna have a little fun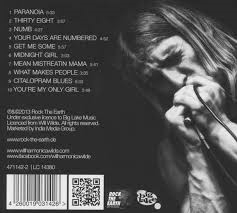 The bonus track, a 'guitar edit' of Numb, will no doubt please blues guitar fans. Raw Blues will take you to Chicago, Woodstock, San Francisco and the Isle of Wight of the late 1960's and early 1970's. The backing musicians are sensational. The harping and vocals are sweaty, gritty, from the hip and sit perfectly on top. We love this album and we're looking forward to Will's next instalment; perhaps something entirely his own, with the harping less Butterfield and more Jason Ricci? Raw Blues is available on iTunes and Amazon. Will Wilde is at www.willharmonicawilde.com