Soul Limbo – Split Rivitt (Part 1)
We respectfully dedicate these pages to the friends and family of Barney Jeffrey 1958-2008
Owzat!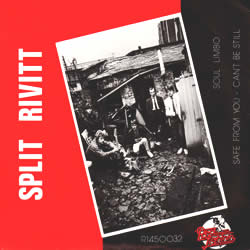 The Good Doctor found himself in San Francisco, the morning after England had pulled off their 2009 Ashes victory against Australia at The Oval. For those unfamiliar with this particular competition, we will go no further than to say it is a bi-annual cricket tournament played exclusively between two great Commonwealth rivals. Poms against Ozzies.
On a world scale, the patriotic fervour runs disproportionately high. On a local level however, thousands of cricket fans tune their radios in and will every ball to swing their way. To partake is a birth-right. To draw is acceptable. To win is sublime.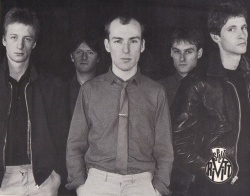 From his hotel bathroom, the Good Doctor could be heard preparing for the day ahead, humming Soul Limbo by Booker T. & The MGs. For years it had been the iconic theme music to the BBC's evening Test Match Special programme.
In the olden days, all summer long and across the nation, mothers were inadvertently swaying their hips to its tropical rhythm from behind their ironing boards. Meanwhile, fathers switched on the telly, then took to the settee with their pipe, slippers, a bottle of pale ale and an innate comprehension of cricketing's complexities. Today of course the domestic scene is very different. Fathers vape to Sky Sports, while mothers limbo under the ironing board, swig craft gin and surf Netflix.

Rinsing his toothbrush and still humming, the Good Doctor's thoughts were arrested by the memory of a school mate slapping a shiny sliver of black vinyl onto the common room turntable, then grinning ear to ear as a raunchy harmonica version of Soul Limbo belted out through the stereo speakers. It was an irreverent piece of R&B; punky, zestful and hip.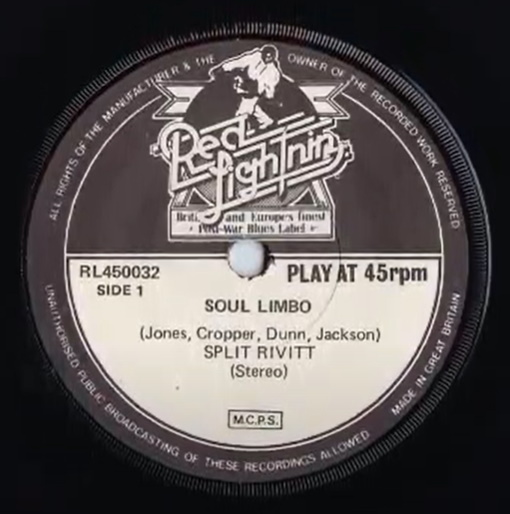 The Good Doctor hurriedly took out his laptop and started googling, the memories adding a smirk to his face. In hyperspace the mists of time lifted partially, revealing only that this quirky version of Soul Limbo, recorded at the famous Rockfield Studios, had been a minor hit in 1980 for a band called Split Rivitt on Red Lightnin records. And that was pretty much it.
Extensive combing of the virtual landfill revealed no further clues about the band,  nor its harpmeister, other than his name. Which was Mark 'Harpdog' Hughes. Mercifully the track is still downloadable, and it is strongly recommended you buy a copy to fully appreciate this prime example of raw 1980's, Brit-style R&B power harping.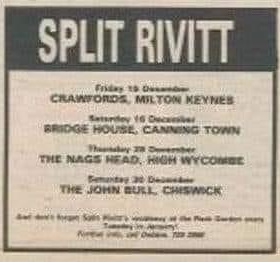 How did Harpdog Hughes do it?
Grab your C harp, download the track and let's check it out. We're playing cross harp in the key of G. The track comprises two repeated sections, a middle eight and an outro section. Think Pub Rock power blues harp, think Caribbean rhythm, think live at The Hope & Anchor circa 1980, dig in and get ready to groove.
And don't fret over the tone or any inflections on the recording. As Peter Shertser of Red Lightnin' records explained, the harp track was multi-layered in a bid to achieve a new 'wall of sound' for UK R&B. Here's the opening section.
Opening Section
1D..1D   2B..2D   2B..2D
1D..1D   2B..2D
4B   3D.. 3D'  3D..4D..3D..2D..2B   1D   1D   1D   1D
1D   1D   2B..2D   2B..2D   3D'…………………..
1D   1D   2B..2D   4B   3D..3D'..3D   4D..4D..4D   4D..4D..4D..5B
~3D   4B  ~4D  ~3D   4D..3D   2D   1D   2B   2D"  2B   2D"..1D   2B
~3D..2D..2B  ~3D..2D..2B   4B….3D..2D..2B..1D..2D
2D  ~3D   4D   5B   6B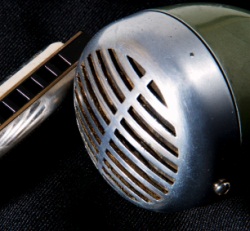 If you've enjoyed the start of our trip down memory lane, use the following links to continue the journey. You can also find out more about the band in our bonus archive pages.
And there's more…
For more information about Split Rivvit, visit our unique Split Rivitt Archive here.